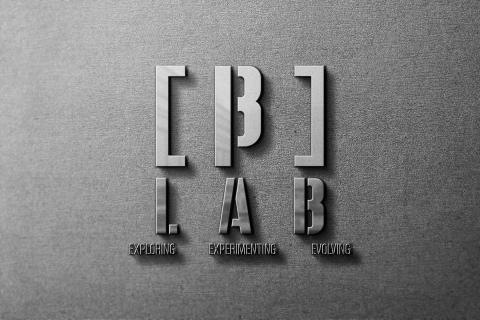 Welcome to the Space Matrix Beta Lab: Explore | Experiment | Evolve your workplace at our workplace
Space Matrix [β] Lab
Those driving down Gurgaon's Golf Course Road might slow down at seeing a gorgeous piazza-like forecourt of an eye-catching entrance, done up with greenery, artefacts and featuring a massive rustic double height door. If you're headed to the Space Matrix [β] Lab (Beta Lab), you'll know you've come to the right place.
[β] Lab — The Genesis
[β] Lab is not just a design studio or a workspace — it is an amalgamation of various work environments that function as a testing ground, both for us and our clients. One might say it's a real-time workshop that brings together the art and science of design, essentially in permanent beta mode.
 
Over the last few years, work has steadily become a lot more dynamic, with employee needs and workplace nuances changing every day. Under the circumstances, we saw the need for a space where clients would be able to come and actually test out workplace solutions themselves before making a strategic workplace decision. After all, one wouldn't expect to buy a car based on reviews and articles alone — you would actually want to go on a road test yourself. But even though choosing a customised workplace strategy is a significant decision, we realised that there weren't really any avenues for clients to go on a workplace 'test drive'.
To cater to this need, we started creating hyper-realistic mock-ups for all our projects 5 years ago. Now, we have decided to take it one step ahead and actually create a space where our clients would be able to experience various design solutions before committing to one or multiple choices. Given that the function of the office has evolved over the last year, most organisations are trying to navigate the "New Normal" and understand how they can create a workplace that will best meet the requirements of their employees today. It is significantly more important now to make an informed decision and [β] Lab helps one do just that. 
  
Explore and Experience
Our [β] Lab is designed to provide immersive experiences that engage all the senses. For instance, pushing through the entrance door, you might be visually struck by the sheer volume of the space, with soothing overlaps of colours and textures. You might hear catchy music spilling out of one corner of the office, and may catch a whiff of freshly brewed coffee emanating from the café bar on the other side. This is not coincidental — these are all elements that make up a great workspace experience, and [β] Lab is where we explore these factors to test out optimum environments for brainstorming, co-creation, focussed work and so on.
Speaking of dynamic workstyles, [β] Lab also explores different workplace formats and setups. A far cry from traditional, walled-up offices, [β] Lab features a fluid layout, with each space flowing seamlessly into the next. But despite this, each zone remains distinct for the purpose it serves. For instance, the ground floor has several smaller open meeting spaces that are designed to exude high energy and a sense of urgency, despite not being segregated off by walls. This leads up to the step-seating area, which is a more open, casual collaboration zone where people can sit, chat, brainstorm or relax and enjoy a movie screening. These steps in turn, lead up to the hushed work zones that are designed for individual, heads-down work.
But for some people, focussed work means having complete silence, while others concentrate better with loud music. [β] Lab caters to this too, with a sound-proofed den with halo mood-lighting and acoustic features. One can safely blast their favourite tunes here without disturbing others.
These distinctly designed work environments are test grounds for us and for our clients to test human behaviour and interactions in each of these spaces. The idea is to test which environments are suitable for which all activities and based upon the type of activities that their work entails, the clients can explore the right blend of such environments suitable for themselves. Existing clients, potential clients and industry colleagues are most welcome to test these spaces out themselves before taking their workplace design decisions.
Technology contributes significantly to this experiential concept we have created at [β] Lab. We have a comprehensive system that uses the latest IoT technology platform that integrates building and lighting management systems with workplace technologies and AV systems. The platform can be intuitively operated through our Space Matrix app (SpaceXP), which lets our colleagues regulate and customise their immediate micro-environment as per their pre-set preferences in an extremely intuitive manner, without any intervention. For clients and guests who are visiting for the first time, the [β] Lab experience starts long before they even step inside. The SpaceXP app kicks in as soon as a meeting is set up — it registers new guests, logs in their identification details, sends meeting reminders and even helps them find their way to the workspace. On arrival, the app guides them to a parking space, checks them into the facility and shows them the way to the correct meeting room. There, the guest can customise the light and temperature to comfortable levels. And the next time they come in for a meeting, the system will remember their lighting, HVAC and even coffee preferences!
Experiment
In this rapidly changing environment, constant experimentation and dynamism are key to staying updated. Experimentation, thus, is a major driving factor of [β] Lab. This is where we carry out experiments with colours, textures, materials, new products, innovations, technologies that would impact work or the worker and eventually the workplace.
We also try out, evaluate and internally score the newest furniture elements, the latest AV or VC solutions or brand new / innovative products to solve workplace problems. This also functions as the prototyping or incubation area for clients who may be considering a new setup or workstyle. We set up the testing ground to mirror the new work setting that they are considering, and the client's team is then invited to work at [β] Lab for a few days to get a first-hand feel. The ability to accept / reject or modify this at the beta stage provides a huge opportunity to avoid costly capex mistakes.
[β] Lab also has a comprehensive material library, where we showcase the newest and most innovative textures, materials and finishes. This is not just a regular sample gallery — this library strikes the sweet spot between physical and digital experiences. Clients can test out the physical samples displayed here and select their tactile preferences. They can then make use of the different digital apps available to get a virtual demo of how their material choices will be translated to actual designs. Our designers can create endless mood boards and material palettes reflecting the needs of the projects they are working on. Once these projects are over, they can be updated anew, to brainstorm for the next requirements.
The spirit of experimentation also challenges the notion that aesthetic appeal necessarily involves astronomical budgets. The way we have played around with shapes, colours, patterns, materials and textures in [β] Lab goes to show that this is not true. When it comes to flooring, for example, people tend to opt for expensive Italian marble for its aesthetics. However, here we have used river-finished Kota stone at the reception area, clay tiles in the café, broken ceramics in the washroom, and Terracotta tiles for the walls. These unexpected alternatives are low cost options that add charm and character to a space. The scope for experimentation thus, is endless.
Evolve
The dynamic workspace enables us to reconfigure several spaces for different kinds of meetings and interactions. For instance, on a weekday, the step seating area can be used for a casual meeting with a client. Lightweight tables and screens enable us to create an impromptu setup for such a meeting. On Friday evenings, this space can be transformed for Happy Hour with the internal team, with matches or movies being played on the big screen. Come Monday, this same space is big enough to be used for an all hands meeting too. We have a gesture-controlled table adjacent to the step seating area that can be elevated to form a conference table or presentation space.
As part of this evolutionary process we have embraced wellness in our workplace and in our culture. [β] Lab has helped us test the elements of our wellness strategy and now eventually it helps us demonstrate how an organisation can champion this change through their workplaces too. Through our curated wellness programme, Wellocity Wave, we reworked everything from our HR policies and internal engagement programs to the way we manage air purification and other building services. These factors led to [β] Lab becoming India's first design studio that has received the WELL v2 pre-certification in the office category and it is poised to be the second well platinum certified project in India. This, together with the Great Place to Work® India certification, puts us in a position from which we can champion tried-and-tested wellness-driven solutions to our clients.
Constant exploration and experimentation leads to evolution wherein various hypotheses are formulated, evaluated and eventually discarded or adopted as the case may be. This process enables us to be ready with the right workplace solutions for today and be the testing ground for the solutions of tomorrow.
Intrigued by the concept behind our [β] Lab? We'd love to give you a virtual/ physical tour sometime soon. Get in touch with us to experience the workplace of the future.