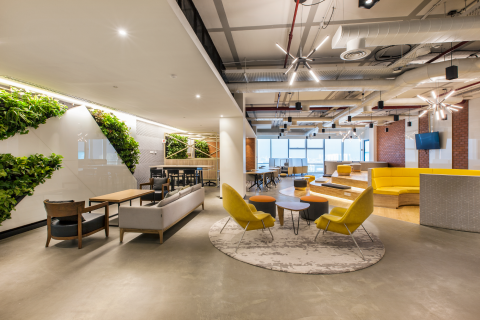 Diversity & Inclusion in a Workplace: Building A Space That Belongs To Everyone
Diversity & Inclusion in a Workplace: Building A Space That Belongs To Everyone
Diversity and inclusion in a workplace accounts for more than just including people of different gender, belonging to various demographics, etc. in an organisation. It is also about being mindful of what accessibility means to them and that sense of work ethics and style varies from one individual to the other. It is about consistently making them feel welcomed and at ease while at work.
The foundations of workplace diversity are set within the very layout of the space itself.
In order to make everyone feel at ease during work, their individual needs must be thoroughly understood and catered to. This is where smart, inclusive design philosophies come in. Inclusive workplace design is the accessibility and usability of a space by a broad range of population irrespective of any differences. It is also the absence of need to specially adapt to the said spaces. 
Inclusivity Is Not An Afterthought
There are various elements that play into what makes a space perfect for each individual. Therefore, it is important to keep the people at the heart of a workplace design process to ensure the following:
They don't feel alienated basis their age, race, color, gender, sexual orientation, physical diability or mental illness
Their working styles are incorporated into the space they work in

They have accessibility to every nook of the workplace without the need of any special assistance or attention being drawn to them

There is a fair blend of spaces that mitigate both physical and mental differences that the employees might have
1. Collaborative vs Private Workplaces
Some people thrive on constant creative collaboration in their place of work. For them, large open areas where everyone can always freely interact with each other helps produce the highest quality of work possible. On the other hand, there are those who work better in a private environment. A calm and quiet place without any disturbances helps them focus on their jobs and mitigate the anxiety of constant supervision. A well-designed space has to accommodate both these types of employees. Offices that have larger community areas along with isolated, individual sections are crucial to promote such diversity of working styles.
To balance openness with privacy, and not let any solid walls interrupt the floor space, Reliance Brands Limited's workplace in Gurgaon offers the concept of "neighborhoods", each with work areas and huddle spaces.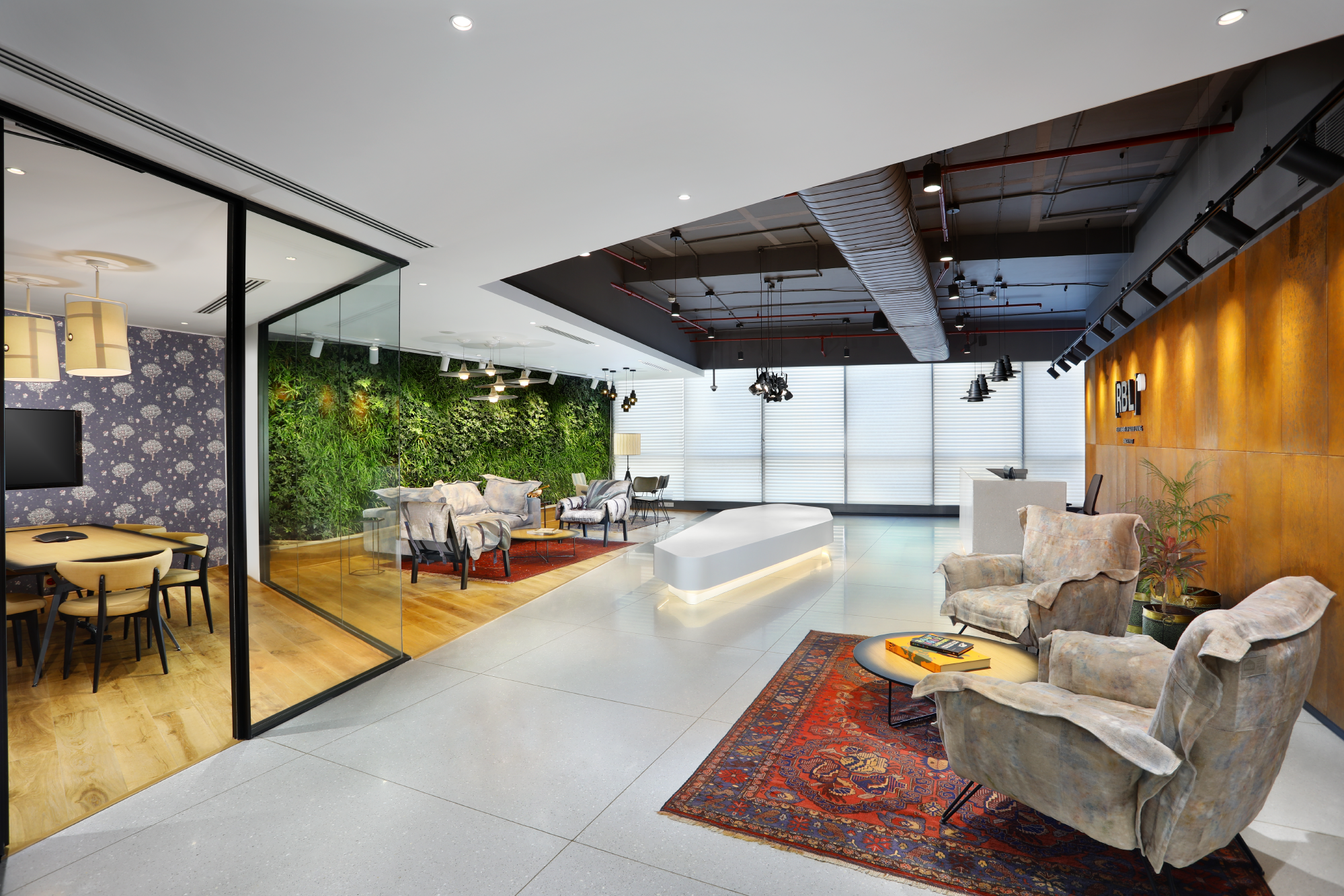 2. Accessibility: The creation of equal opportunity
The fight against discrimination is not just on the grounds of physical disabilities or having open minds. Accessibility in companies must go beyond being 'equal opportunity employers' on paper and take actual steps towards making their spaces inclusive. Making each entryway wheelchair accessible, taking manual dexterity disabilities into account, installing multi-sensory alarms, and other such design elements go a long way towards making a space that is inclusive not just on paper, but also in practice.
At Northern Trust's workplace, all spaces, including stepped seating and community clusters, allow for wheelchair users to seamlessly dock, so everyone feels connected and actively included in discussions and gatherings. Zero ramp floors provide maximum accessibility Gender-neutral toilets provide facilities for all gender identities to feel comfortable. Automated push-&-go doors open automatically allowing wheelchair users to move around unhindered.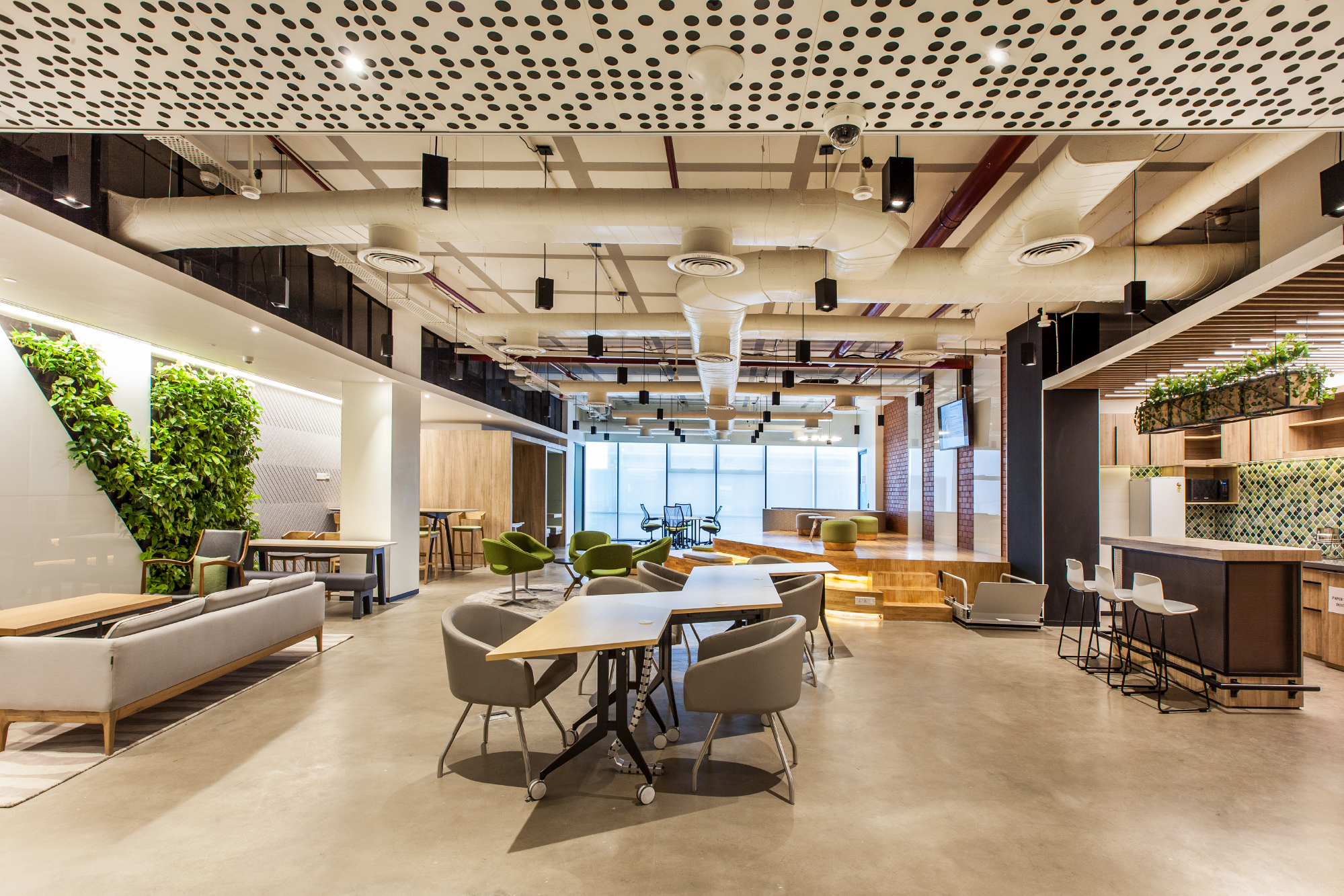 3. Personalization: The little things that really matter
Inclusive design is not only limited to the larger planning and structuring of office space. Even tweaks at the individual-level make a big difference. Some people might prefer working from a standing desk while others feel more comfortable at a traditional desk. Different people might have different preferences when it comes to the ergonomics of the individual tools and gadgets in their setup. Smart technologies and apps can help employees adjust their ambient environment as per their own personal preferences, such as lighting, heating and glare.
LinkedIn Bangalore employees wanted to get involved in their own workspace design. This gave birth to the Employee Design Experience (EDX) - a program that gives employees an opportunity to add personal touches to make their workplace feel more like home.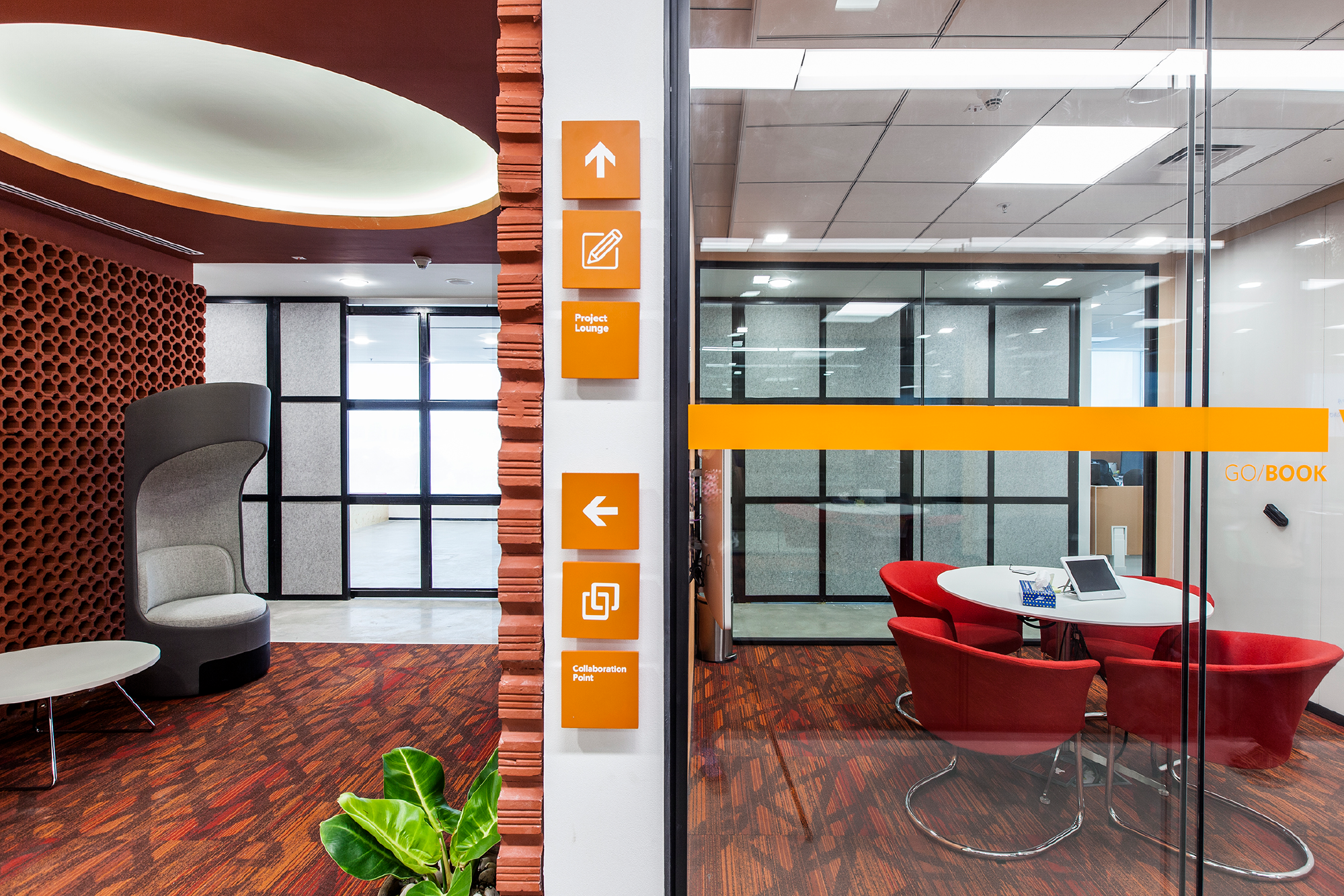 Does Belonging Enable Retention?
Inclusive design has a myriad of immediate, short-term benefits in the form of increased productivity, regular attendance, etc. However, its primary benefit is a much larger one. An organization that creates an atmosphere of diversity and inclusion through its design also adopts these qualities into their company image as a whole. Anyone who visits the workspace, be it employees, clients, or third parties, immediately gets the sense that this is a place that truly cares about its people.
For instance, Prudential Assurance's four cocoon timber domes symbolize their commitment to "Embracing and protecting a diverse community", and assure employees & visitors of an inclusive experience.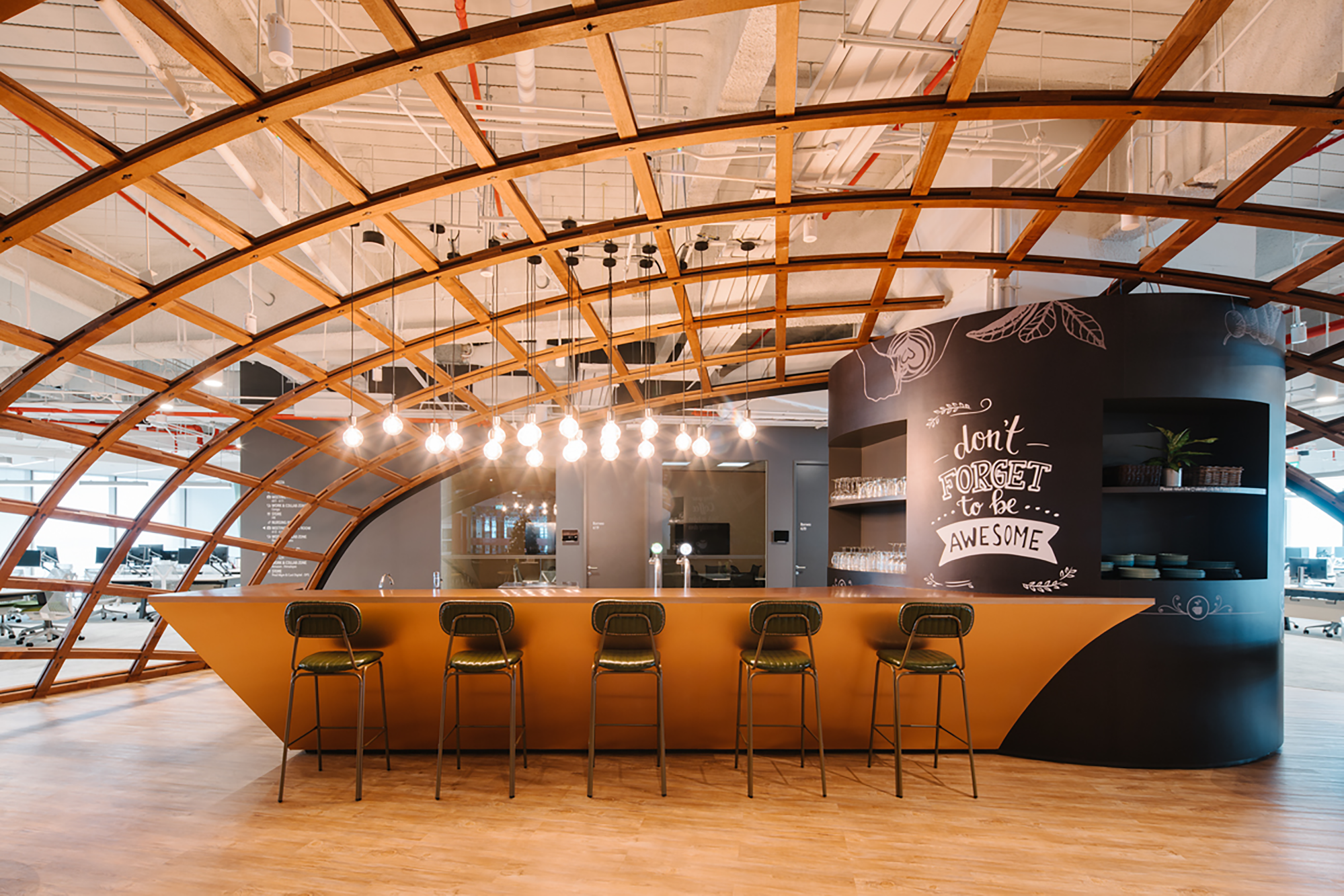 At the end of the day, work culture is the primary driver of a company's success. Profit margins, market relations, and other such factors will remain positive as long as the work environment remains positive. That is exactly what inclusive design does. It increases a company's overall value by increasing the happiness of its people - one individual at a time.