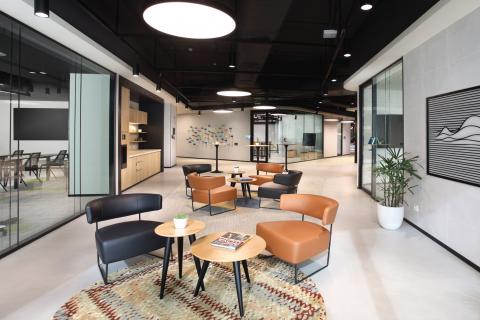 How does Workplace design impact corporate culture
How does Workplace design impact corporate culture
As companies explore ways to strengthen their culture and increase employee engagement, workplace design takes on new importance. A discussion of the existing culture, employee preferences, and corporate goals should be a foundational element in the workspace interior design process for work environments. This conversation helps notify many future choices – from the layout to the types of spaces to finish selections. Through these choices, companies can effectively utilize workplace design strategies to reinforce a strong culture, bolster employee morale, or potentially transform the culture and work style of the organization.
The following points talk about a few of the many ways there is a positive contribution to the company's work culture.
What connects workplace design and corporate culture? 
Design driven by the brand's purpose, mission and values 
An organization's mission and values have tremendous power in delivering a message to employees, clients, and visitors. Using these elements to drive design goes further than presenting them graphically – it means integrating that visual and following through with the creation of spaces that reflect the same. 
In the new Dream11 headquarters, their core values of Transparency, Trust, Responsibility and Fun were integral in informing the workplace design. From its location in the heart of Mumbai, to its undeniably fun spaces such as colourful themed meeting rooms, astroturf floors, and lots of imagery of sporting heroes and a running track that loops around the office,office design concept centers on leadership's vision for a vibrant space that fosters exceptional work and meaningful interpersonal relationships to support future business success whilst #DreamingBig.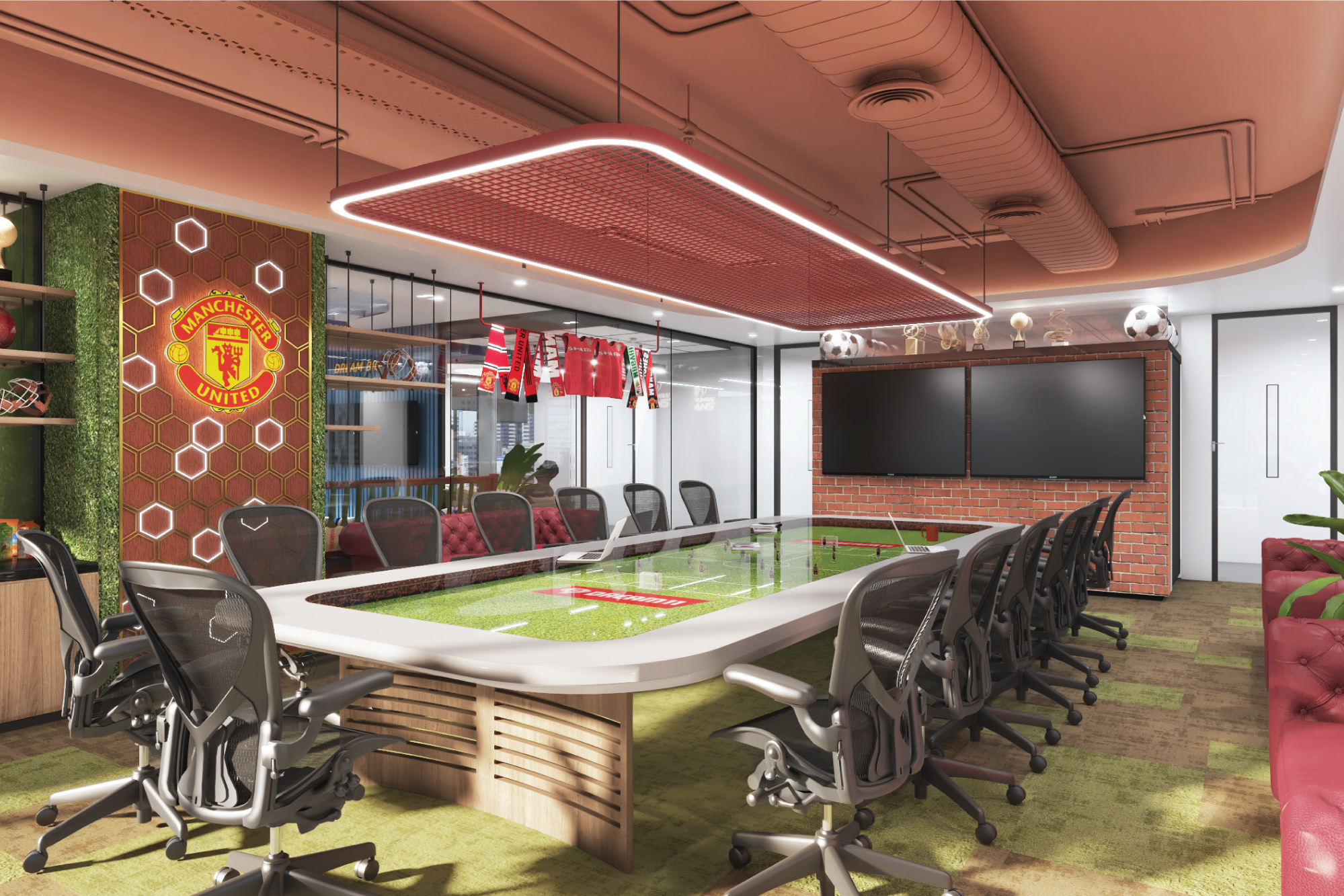 Excellence and a commitment to innovative thinking is demonstrated through the daily behaviors of Dream11's leadership as well as the design & built of the workplace. The office executes sporting energy right at the entrance, as one enters The Stadium through a turnstile, naturally. Visitors can wait in a goalpost at the reception. Each of its 40 meeting rooms are based on an iconic sports-team or sports related body. Graphic design doesn't stop at conference tables or at the walls. In the BCCI (Board of Control for Cricket in India) board room, for example, some of the chairs have backrests made of cricket bats and cushions based on the 1983 cricket team jerseys.
While the conference rooms are named for and stocked with books by some of history's great thinkers – Albert Einstein, Susan B. Anthony, and Martin Luther King, Jr., among others.
 
Prioritizing employee comfort and well-being
Offering work environments where employees can be comfortable physically and mentally directly impacts the employee's productivity and satisfaction. Discussions around this topic touch on everything from daylighting, to fitness centers, to work/life balance, but they all relate back to the idea that healthy, happy employees are more productive and loyal. It's in these modern working spaces where a company's commitment to respect and empathy becomes evident. In light of this, offices that integrate rooms for relaxation and rejuvenation, parenting rooms for nursing mothers and ergonomic furnishings, sit-stand desks, game spaces make their employees feel holistic in having met their needs for a work environment that is both inspiring and supportive.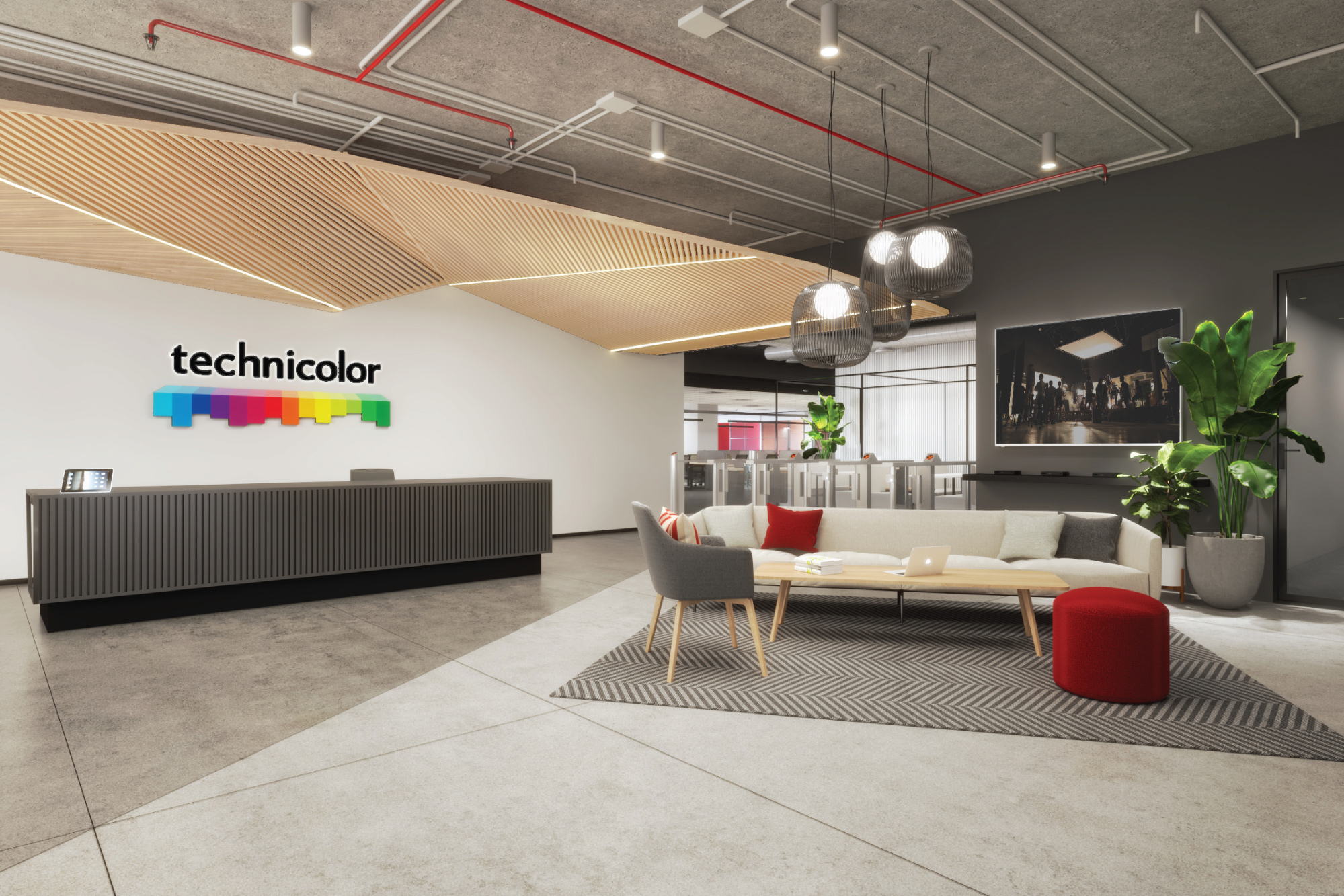 The key resources at Technicolor's office interior in Chennai are distributed throughout the office to encourage employee wellbeing with an emphasis on movement, fresh air, access to light, and a host of supportive new space types. In addition to that there are tech-free spaces with ambient light and sound that support creative, calm, or active ways to reset one's state of mind and an array of focus spaces that provide distraction-free heads-down time. 
Such elements cumulatively develop an immersive environment within an inspiring space that is welcoming to the employees.
Offering an array of spaces to choose from
Different people have different preferences for how and where they work, and those preferences may change depending on the type of work they do. A good balance includes formal and informal huddle spaces and more flexible meeting areas. Centralizing support areas like break areas creates the opportunity for them to be multi-functional and increases impromptu interactions. Inviting outdoor spaces also support collaboration and strengthen the sense of community between the employees. An appropriate modern working space, along with the ability to gather and work wherever, provides employees with several choices based on the type of work they do.
Space Matrix, [β] Lab is an amalgamation of multiple work environments that showcase and adapt to the rich diversity of talent, work styles, preferences, generations and personalities found within the company. The office workspace design of the place space promotes innovation, inspiration, out-of-the-box thinking and experimentation. [β] Lab features a fluid layout, with each space flowing seamlessly into the next. But despite this, each zone remains distinct for the purpose it serves. For instance, the ground floor has several smaller open meeting spaces that are designed to exude high energy and a sense of urgency, despite not being segregated off by walls. This leads up to the step-seating area, which is a more open, casual collaboration zone where people can sit, chat, brainstorm or relax and enjoy a movie screening. These steps in turn, lead up to the hushed work zones that are designed for individual, heads-down work.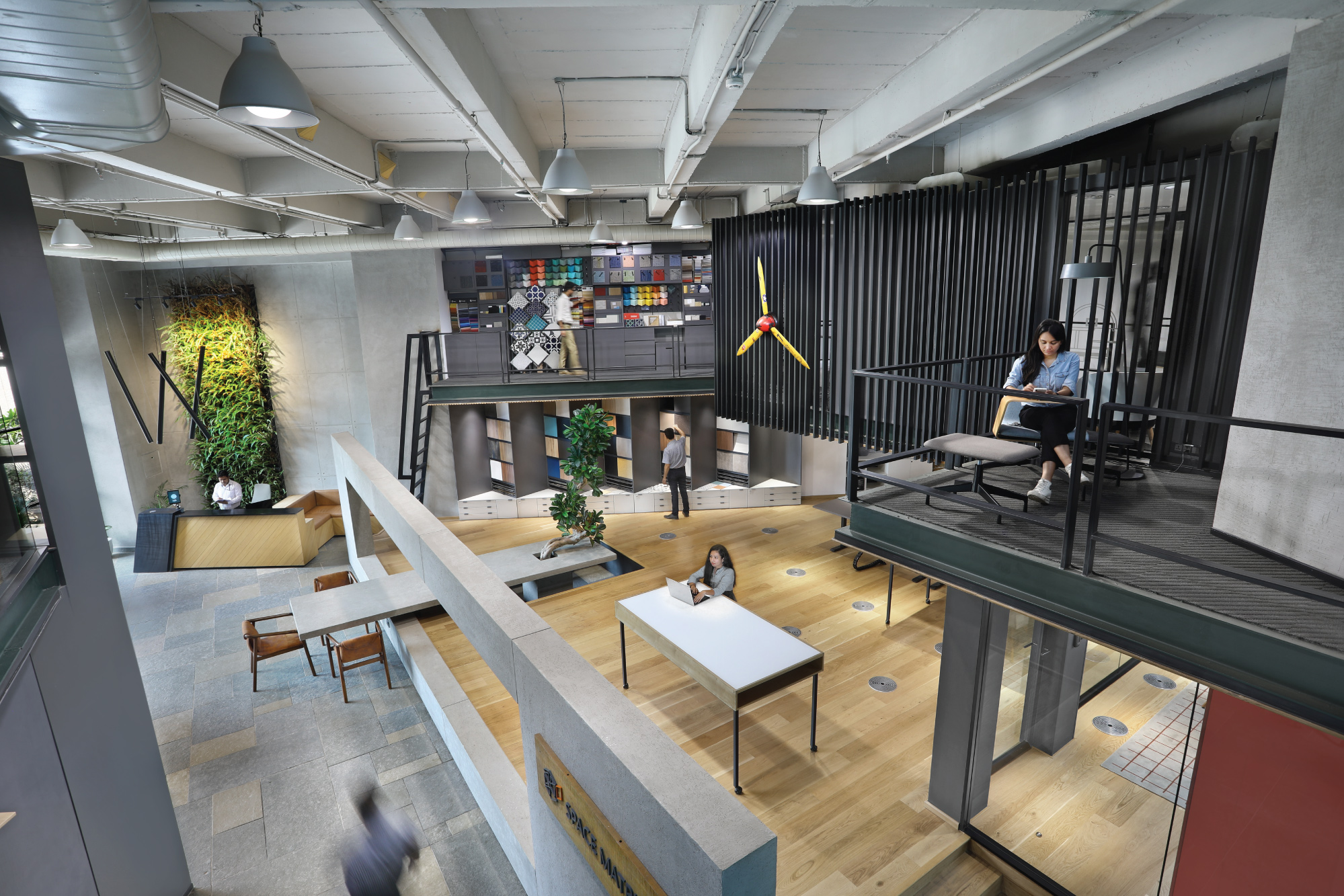 Workplace design that leverages culture or a company's cultural goals, as a driver, will inevitably result in a space that works better for its employees.  How is your organization shaping its culture and office design to accommodate employee needs? Consult our team of strategists and design experts to build a workplace strategy that can make you an employer of choice.