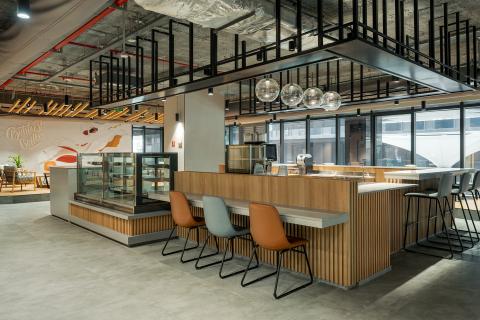 Legato's Workplace for Efficient Teamwork and Engagement
Legato's Workplace for Efficient Teamwork and Engagement
Last modified on : 15 September, 2023
Building engagement strengthens community, and that's especially important right now when people are looking for connection. Ensuring employee engagement and teamwork in the workplace is as important today as offering a great client experience. However, as companies look for ways to improve employee engagement, they turn to band-aid solutions. But for a lasting impact, they need to take a more holistic approach and craft a workplace strategy that keeps people engaged throughout their time at the organisation. Modern office interior designs can help with improving employee engagement since the office interiors get a more complete and wholesome vibe to it. With the onset of digitalisation and shifting of all work-related communication online workplace designs are crucial in keeping modern working spaces alive and the employees engaged with each other. In this, office design concepts ought to be advanced and strategically planned to design a functioning office space. 
Legato is a long-standing symbol specialising in digital transformation and defines the future of healthcare technology - its Bangalore workplace is a testament to all of the above.
A deep dive into the making of Legato's Bangalore workplace
The number one priority in designing and building a workplace design is the right alignment of relevant stakeholders. Legato's case was no different. Eventually, work began with an ambition to design a cutting-edge workspace that upholds Legato's culture of diversity and inclusion, combining the most recent technologies, focusing on sustainability, and paying homage to local craftsmanship.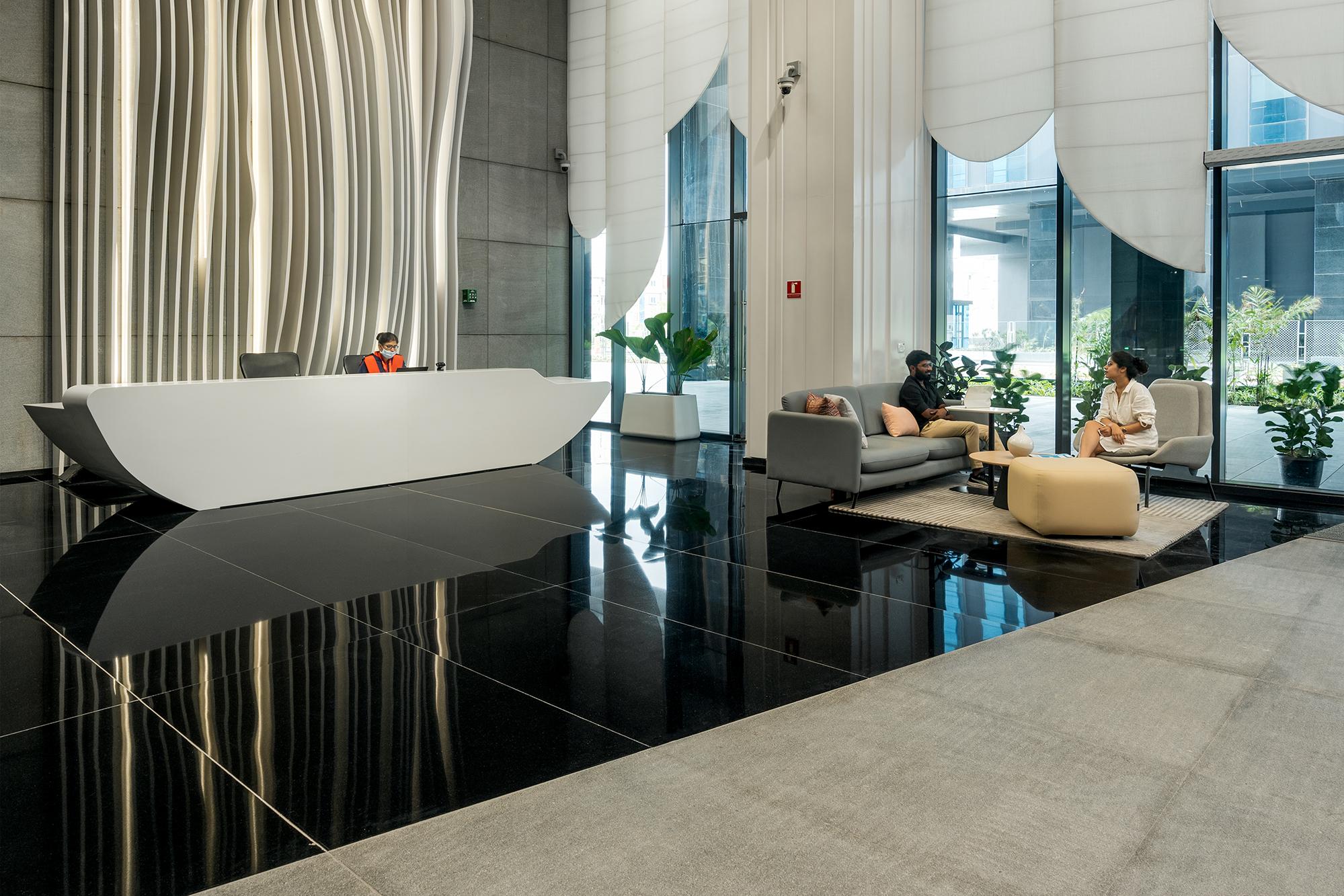 How Legato's workplace encourages collaboration
Our workplace design strategists conducted qualitative and quantitative analysis around particular work scenarios to develop solutions considering Legato's current work requirements while ensuring future adaptability. Market trends were analysed, & internal research was done to provide well-informed ideas for future-proofing their workplace design.
The goal was to create an office environment that considers future growth and is a cohesive ecosystem that meets the needs of every user. A workplace strategy that integrates flexibility and agility into the corporate culture while investing in the appropriate workplace technology was thus mapped. The extremely high-performing, employee-focused environment was thoughtfully designed to represent Legato's culture and values in every nook and cranny. The office interior has a welcoming entry area, a sizable work cafe, a range of conference rooms, open office space, and pockets of flexible collaboration zones, making it incredibly choice-driven while considering the demands of the modern workday.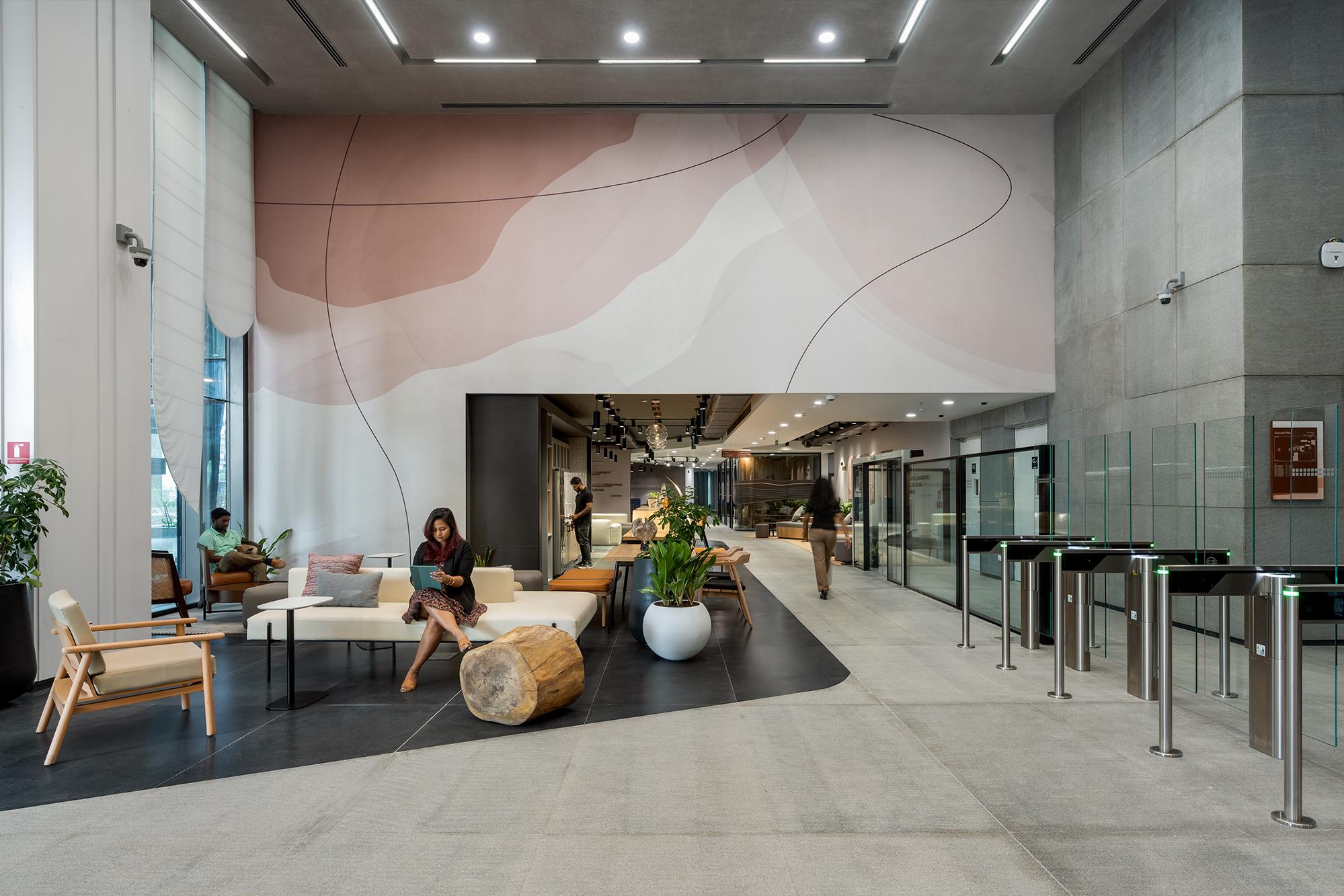 Legato's workplace is built with a competitive edge and a balanced layout that facilitates collaboration that can broaden an organization's capabilities and strategic advantage, resulting in more innovation and growth.
Spatial Planning at Legato
The challenge was to create an office that would not just help employees feel more connected to the brand values, but also make a visitor's journey here more memorable. In addition to implementing Legato's existing design guidelines, we were required to give the office a fresh new aesthetic that would appeal to local talent.
How we went about it: Given the volume of sensitive data the company handles, an open space concept was not the way to go. Instead, we focused on designing snug closed spaces, with a special focus on acoustics. 
Employees' wellbeing was a top priority. We added in linear workstations, 120-degree workstations and comfy L-shaped work areas so that people have the flexibility to work in comfort, no matter where in the office they are. We also included lots of huddle spaces and meeting rooms, keeping in mind the ratios specified by Legato.
Work cafes were planned on each floor as part of the arrival experience. Since Legato had never had a work cafe in one of their previous facilities, it was a novel option to offer them the chance to work from a social space. Additionally, having a social space at the entrance was a nice touch for the staff. The pantry was completely stocked with coffee/tea makers, snacks, and other items, and the millwork details comply with DEOC - enabling convertion into a small town hall setting if needed.
The zoning at Legato was carried out with the intended activity in mind. There are four quadrants on the floorplate. As a plan for sound barricading, the noisier collaborative workstyles are placed closer to the work cafe, followed by quieter concentrated modern working places closer to the perimeter glazing. The two work-type zones are divided into neighborhoods by a constructed mass (meeting rooms).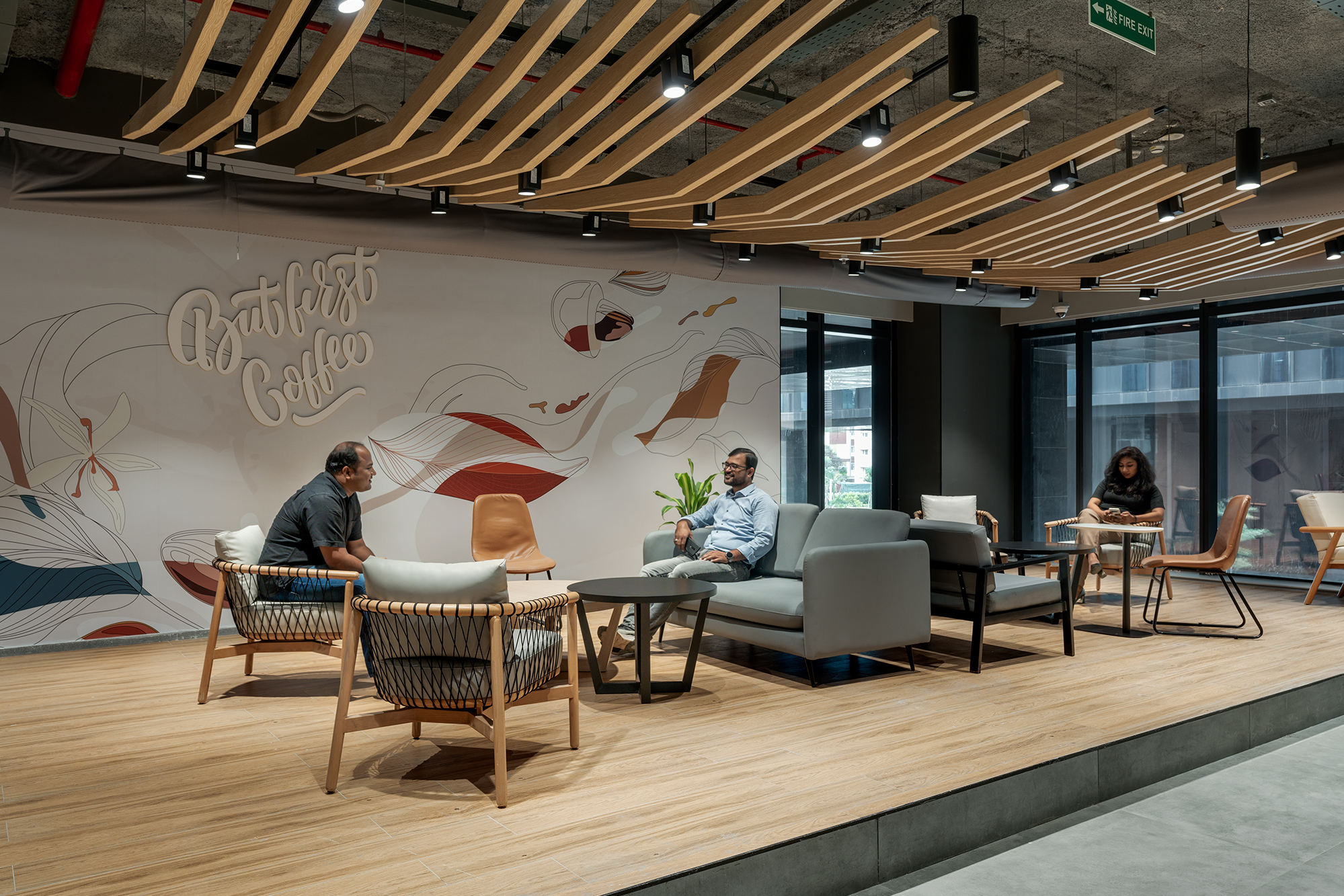 Each quadrant has an area with moveable digital screens to facilitate cooperation. Each floor's work café features a projection area, which allows it to double as a small town hall. On the south side of the floor plate, there is a working library, which offers a cosier area to work. 
A fitness centre and yoga room on the ground floor, the first floor with a cafeteria, game rooms on each floor, and work cafes/coffee points are unique spaces created to elevate the employees' experience.
We gave the office a distinctive look with open ceilings and added accents with the brand colors to establish Legato's brand identity thereby creating a comprehensive spatial experience for visitors and employees alike. Thereby making it an inviting, inclusive space for employees to connect with global teams. The dynamic, hybrid work environment supports autonomy and choice with places to focus, connect, and express team identity.
A workplace design should represent the culture and values of the larger organisation. Understanding the company's philosophies allows for tailor-made experiences and results for them to affect the organisation's business. A good design speaks of function and aesthetics, but a conscientious design talks of sustenance and people. 
Researchers point out, the growing percentage of organizations who prioritize engagement see their cost per hire decrease by almost half and their turnover rate by 1/3. A sense of community has psychological benefits, too. In a hybrid work future — where there's a mix of analog and virtual participation — employers who pay extra attention to connecting teams emotionally will help geographically spread workers build resilience and cope with job stress.
As organisations prepare to get employees back in the workplace, they have an opportunity to realign their brands with purpose and engage employees on the issues that matter most to them. Let your workplace transformation be a successful integration of numerous strategies, smart design decisions and spaces that impact business growth. Contact our Experts today to get started!