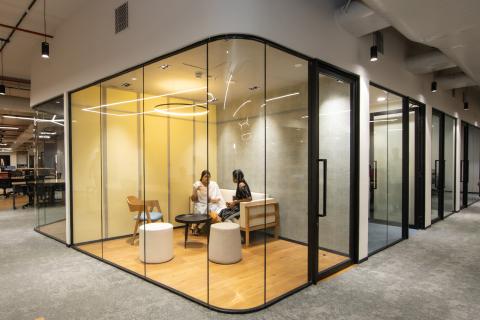 How Start-Ups Can Enhance Culture and Brand Identity through Custom Office Design
How Start-Ups Can Enhance Culture and Brand Identity through Custom Office Design
Custom office design has become an essential factor in the success of start-ups. It not only enhances the brand and its culture but also creates an innovative and attractive workspace that inspires employees, impresses clients, and boosts productivity. At Space Matrix, we understand the importance of creating a unique office design that reflects a company's values and goals. Here are four key aspects of custom office design that can transform the workplace:
1. Layout and Space Planning:
The layout and space planning of an office can significantly impact the functionality and productivity of a workspace. A customized office design takes into account the specific needs of a start-up and the activities of its employees. Space planning not only maximises the use of space, rather it plays a critical role in shaping behaviour and creating environments imperative to a brand and organisation that is just establishing itself.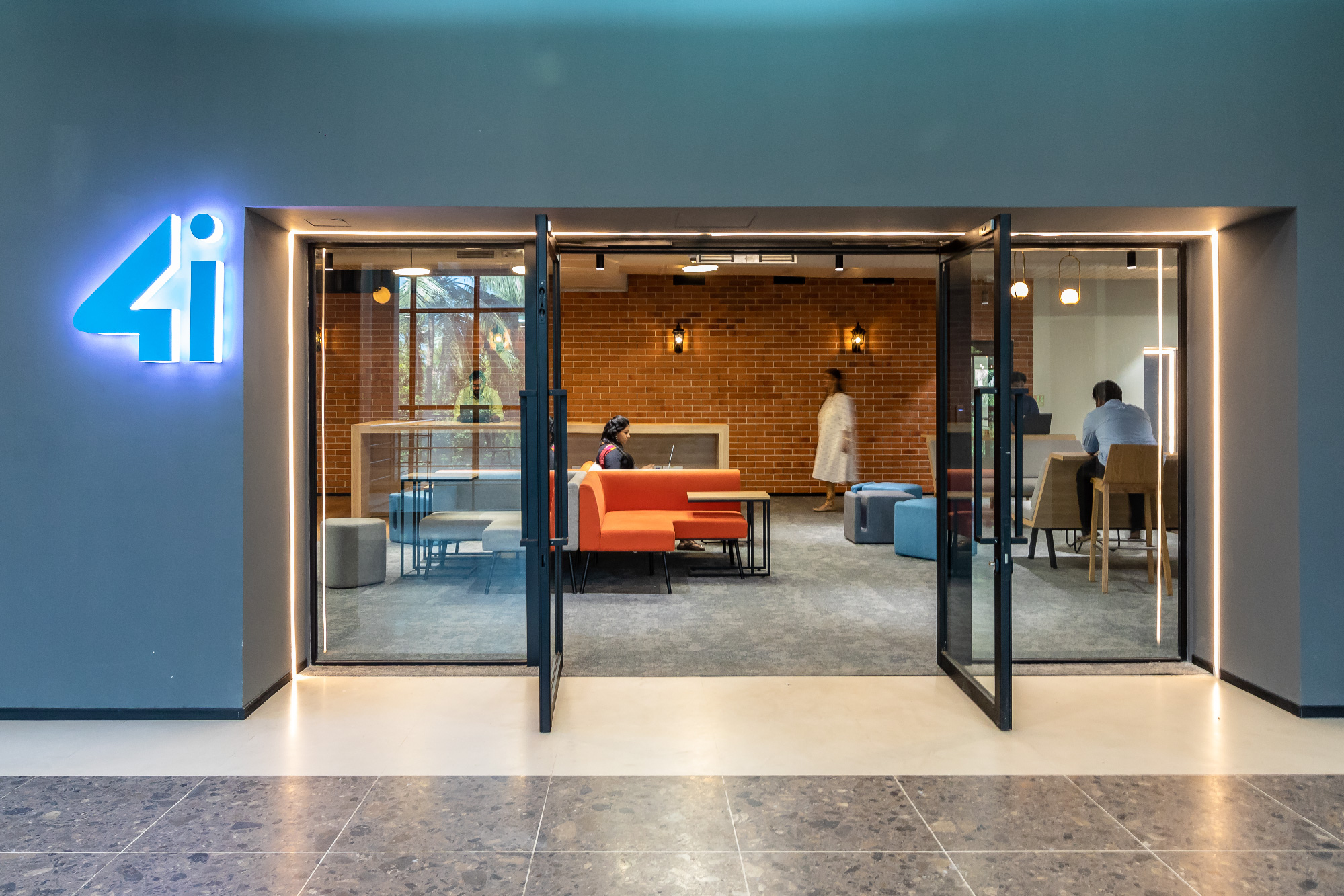 4i Apps' workspace in Chennai features a well-thought-out office layout that combines open work environments with collaborative areas such as social spaces, work and outdoor cafes, and conference rooms. Closed and focus-driven spaces such as phone booths, 4-pax meeting and lounge rooms, and spaces with booth seating are also available. The office design also includes recreational spaces, including a training room that doubles as a karaoke room during downtime and an indoor football area that also serves as a town hall for events. The office's interior space was planned to maximize the utility of the available space, including cabins for executives and employees of various departments, a waiting cum security area in the lift lobby, and more. By customizing the office layout to fit their specific needs, 4i Apps was able to enhance their brand identity and drive a culture that aligns with their values.
2. Branding and Identity:
A customized office design can help establish and reinforce a company's brand identity. It can incorporate a company's logo, colour schemes, and mission statement into the design of the office space. This creates a consistent and cohesive brand image that enhances the company's reputation and makes a lasting impression on clients and visitors.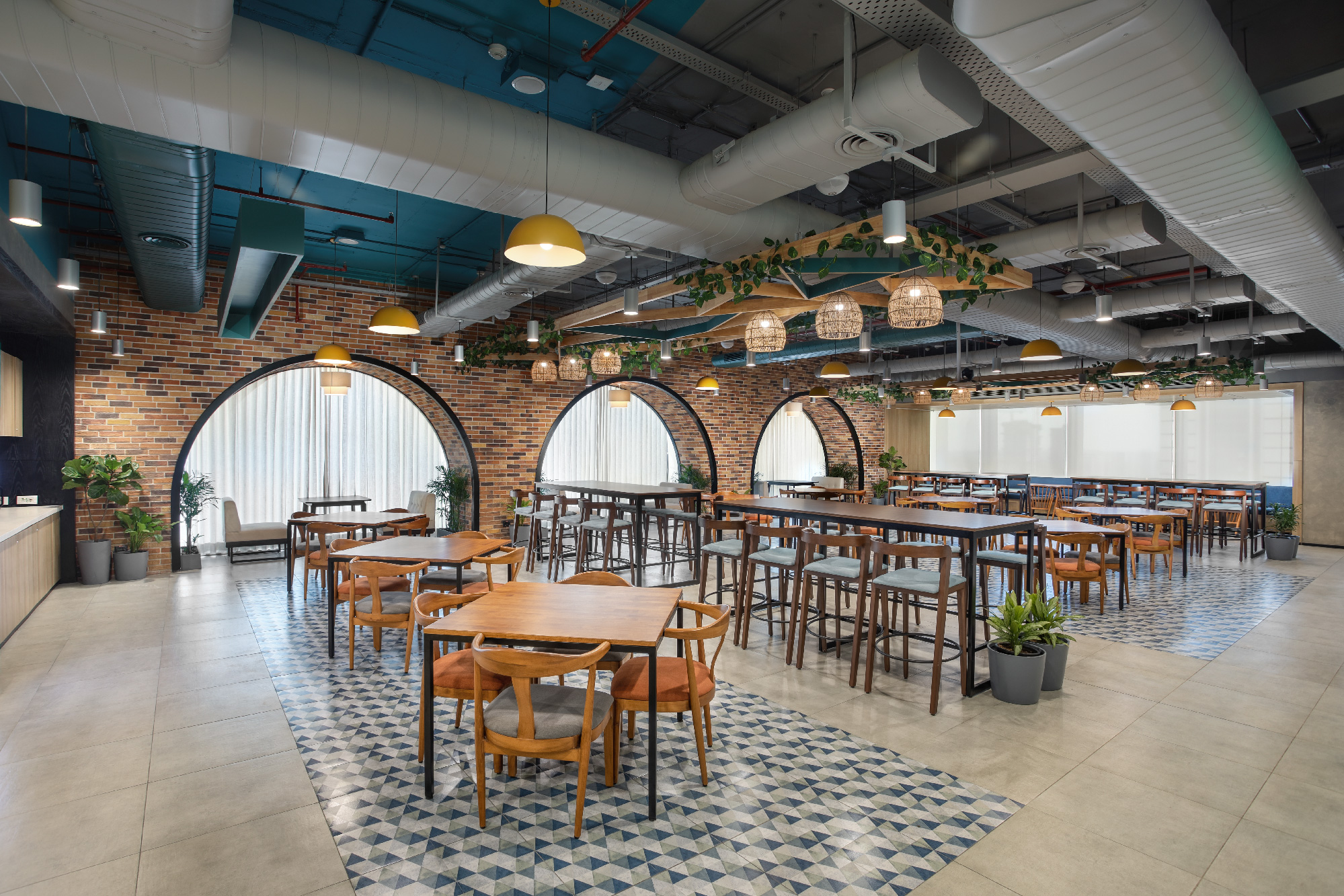 Stanza Living, a co-living services company, collaborated with Space Matrix to design an office space that reflects its brand identity and culture. The customized design includes unconventional elements that embody the company's work culture and allows employee to experience #lifeatstanza such as a runner ticker that maps real-time milestone achievements in the central space. Additionally the vertical campus was at the core of space planning to provide connectivity from within. By integrating elements of its services into the office design, we were able to create a unique and inspiring workspace that enhances Stanza Living's brand identity and makes a lasting impression on clients and visitors.
3. Employee Well-Being:
A customized office design can also improve the well-being of employees, which leads to increased productivity and creativity. Bringing in elements such as natural lighting, indoor plants, ergonomic furniture, and breakout areas makes a world of difference in giving employees a positive work experience. These features create a comfortable and inviting environment that encourages employees to work efficiently and collaboratively.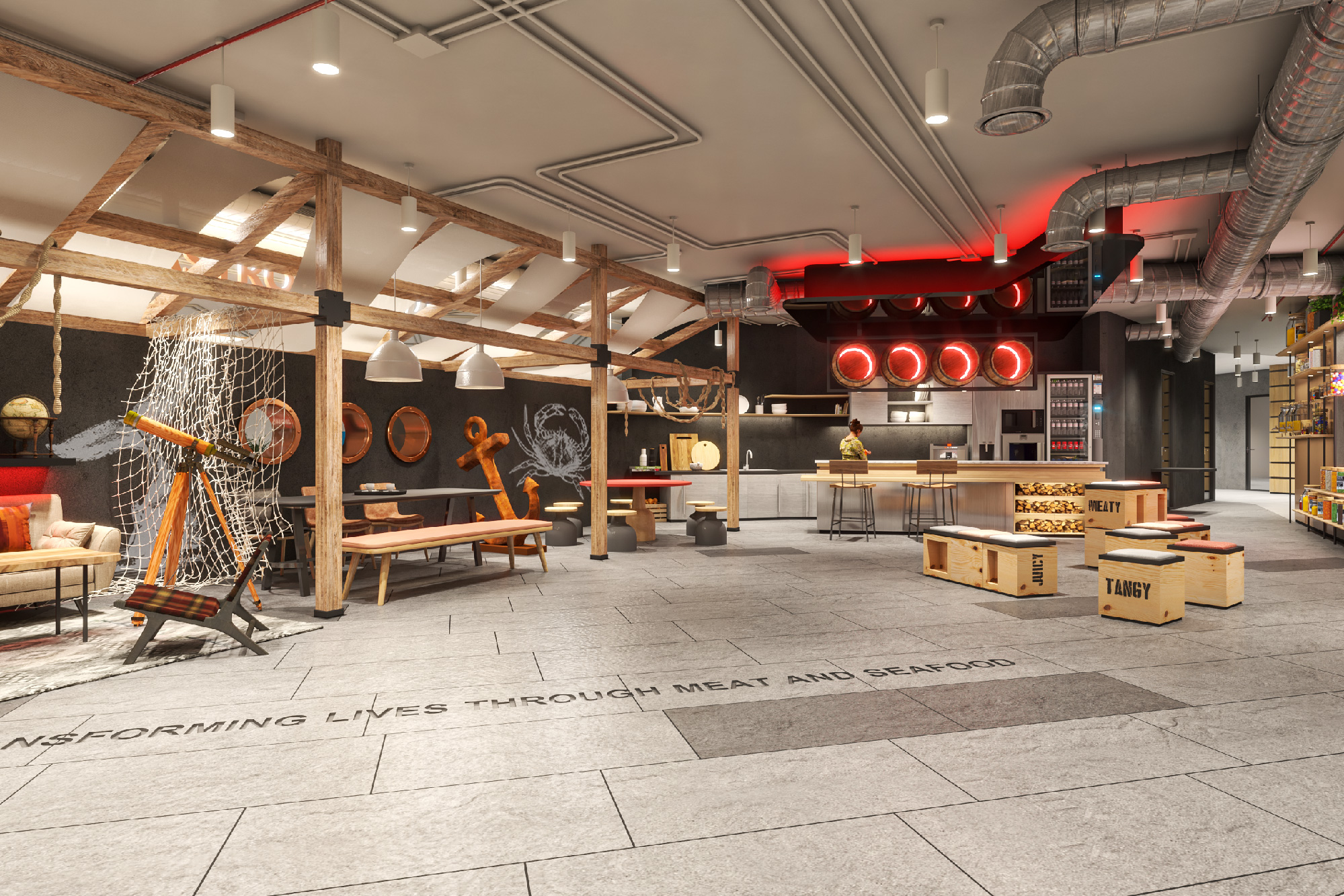 Licious's office in Bengaluru prioritises employee well-being with a workspitality inspired office design concept. The office space is designed to cater to the unique needs of the Licians, reflecting their energy and vision. It offers a dynamic and flexible environment with designated work zones and recreational areas. The Kebab Corner, a breakout space that epitomizes the community's essence, is at the center of the office. Employees can experiment with new recipes at the Gastro Studio, while the Copper Chimney offers delicious meals. The step seating and lunch huts provide the perfect space for socializing and enjoying good food contributing to a positive work experience that greatly enhances the employees' overall well-being.. 
4. Technology Integration:
Technology plays a crucial role in the success of a start-up, and a customized office design can incorporate the latest technology to enhance productivity and efficiency. From video conferencing systems that make synchronous and asynchronous work more seamless to smart lighting and temperature control that can take employee experience to the next level. A customized office design that incorporates technology can also help attract and retain top talent, as younger generations are particularly attracted to companies that are technologically advanced.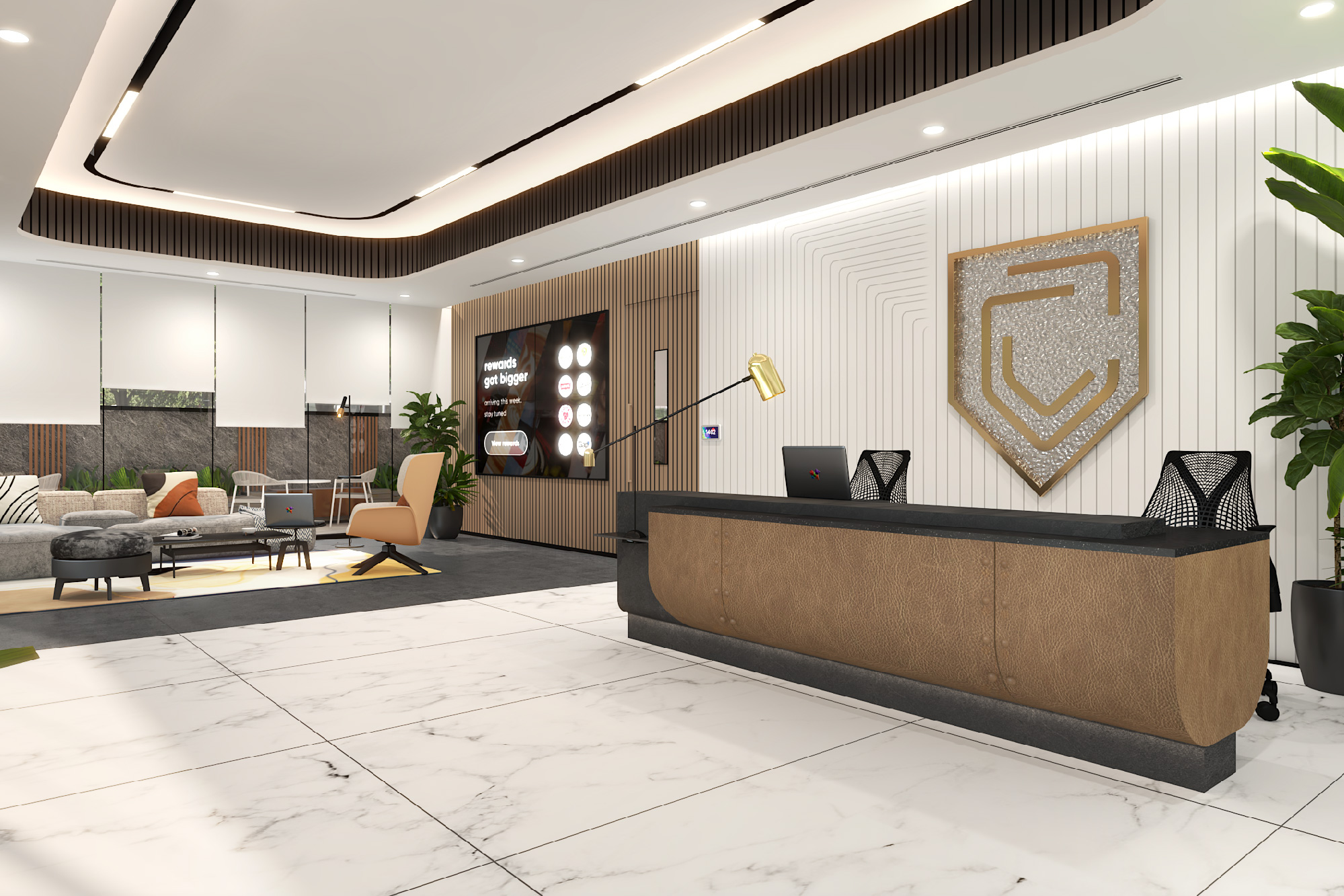 CRED's minimal yet immersive office design for its Bangalore office was conceptualised by Space Matrix to resonate with the brand's identity of radiating security and its rewarding nature. The workspace employs  smart sensors, automation, video conferencing, project management software, and cloud-based tools for remote operations. The technological integrations go hand-in-hand with the youthful allure of the brand while also appealing to talent from the younger generations.
5. Flexibility and Adaptability:
A customized office design can be flexible and adaptable, creating a workspace that can evolve as a company grows and changes. This can include modular furniture, movable walls, and flexible meeting spaces. A flexible workspace not only allows a start-up to adapt to changing needs but also creates a sense of innovation and creativity among employees.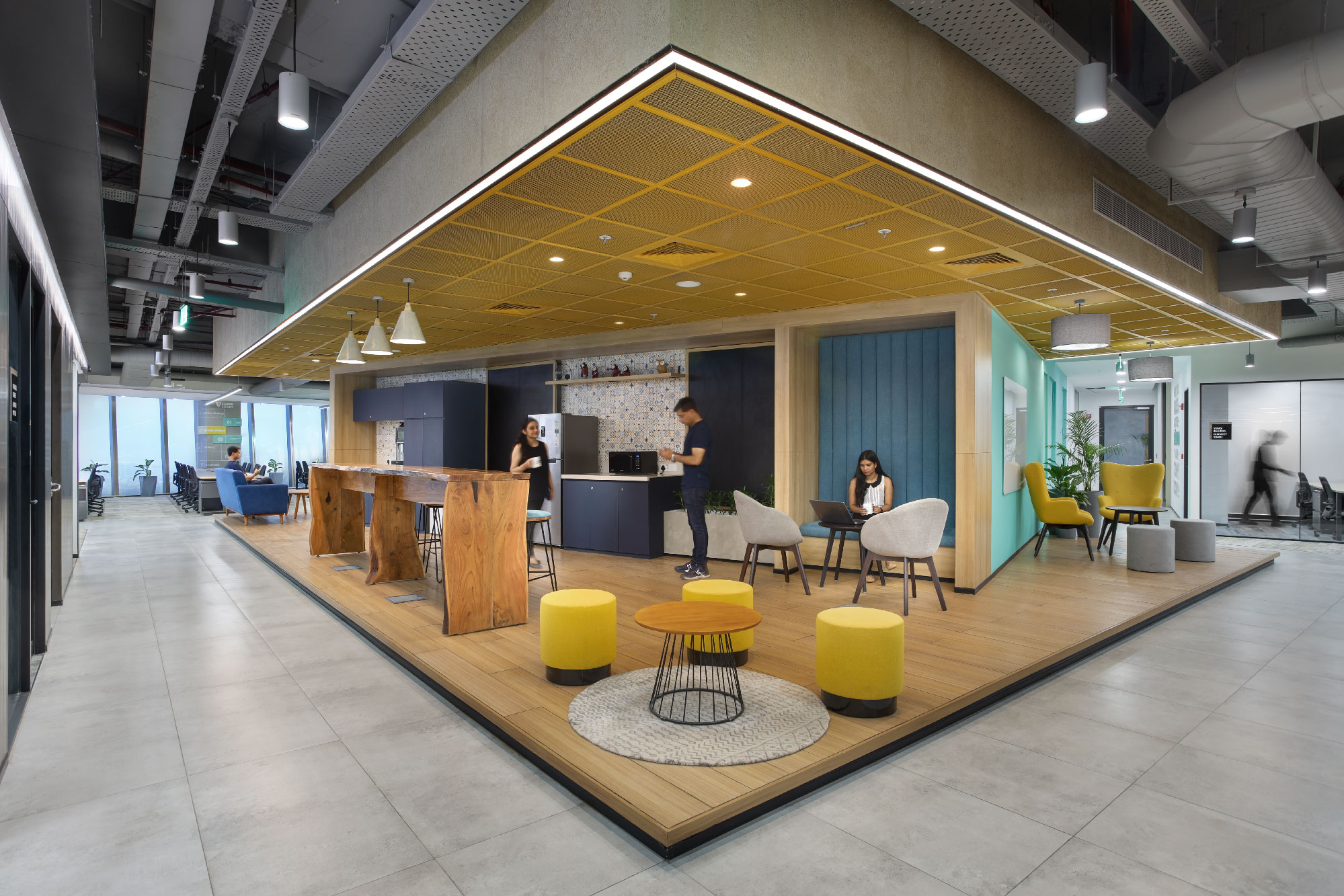 Case in point, among the variety of workspace zones in Stanza Living's Gurugram office is a central work cafe. While serving as a place to grab a beverage, sit back and relax, it also doubles up as a space for chance encounters, informal discussions and work in a more relaxed setting. While being a micro-level community space to strengthen the bond between teams it is also flexible enough to be used as an alternate work environment.
In conclusion, a customized office design can transform a start-up's workspace and enhance its culture and brand. At Space Matrix, we specialize in creating personalized and innovative office designs that reflect our client's values and aspirations. Our team of experts works closely with clients to understand their needs and preferences and uses this information to create a workspace that is functional, attractive, and inspiring. Contact us today to learn more about how a customized office design can benefit your startup.