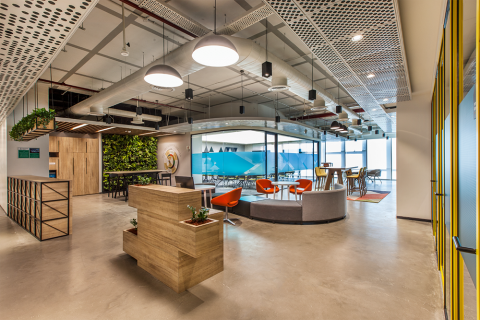 Moulding the functionality of spaces to respond to a changing world
Moulding the functionality of spaces to respond to a changing world
The pandemic has changed the course of working styles. With the comfort of remote working, employees are increasingly choosing to work from many places besides the office.
Therefore, the definition of a functional workplace that was earlier centered just around getting work done has now fundamentally changed. To keep their people engaged and to attract new talent, organizations are creating dynamic work environments. They are investing in spaces that encourage individual, collaborative, and virtual settings, as well as amenity strategies that prioritize "anywhere" working.
When done right, the modern workplace should empower its people to utilize the space in ways that meet their unique needs and work styles. A workplace that balances human needs and flaws enables creativity and accelerates productivity.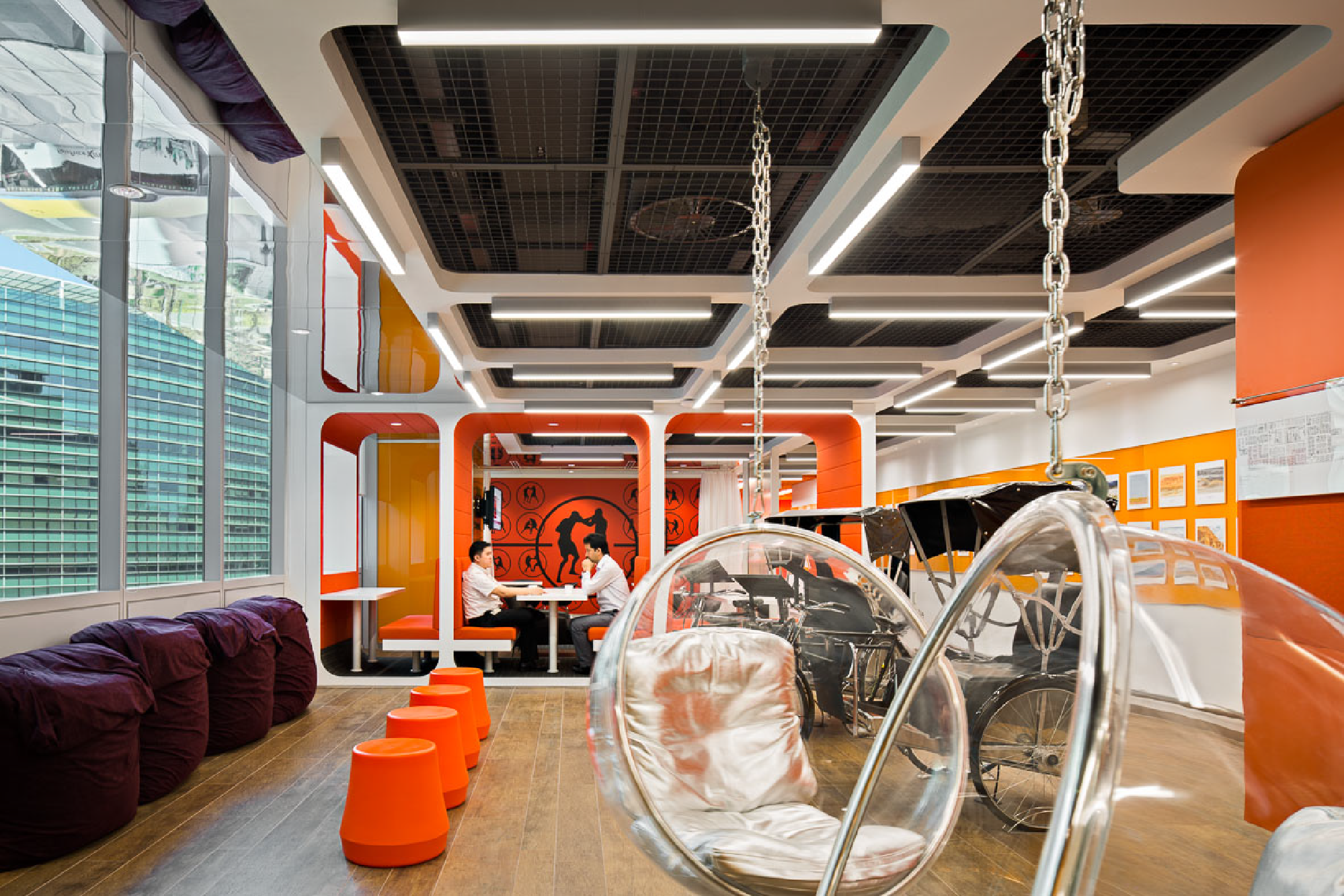 The workforce of today is looking for a work environment that is perpetually adaptive. A workplace that shape-shifts itself into employee needs. The employees expect and demand balance, autonomy, and support for self-directed work styles.
There are many aspects that are to be taken into consideration when strategically implementing elements of a dynamic workplace. The brand vision, work culture, and employee specifications need to be woven together to create a space that plays host to ideas and is a catalyst to productivity. 
1. Contiguity of spaces and mobility in the workplace
Understanding how to curate environments and placing those adjacent to a section of the workforce that most needs it becomes imperative when looking at employee specifications. A deep dive into the work culture, employee functions, meeting patterns, collaboration, and unwinding frequencies is necessary.
Contiguity of spaces vary with work culture, and that is why while elements of work and play remain constant in today's workplaces, they are placed differently - making each workplace a unique one.
Another important aspect is that of mobility in the workplace. This gives the workforce the choice to work from any space in the workplace, from any device, in any room so as to suit their train of thought to any place of their preference. This is also where an ergonomic seating arrangement comes into play and makes employees work more efficient and productive. 
These patterns help discern the work from the play, and the focus from the collaboration and enable a strategy that best suits the workplace.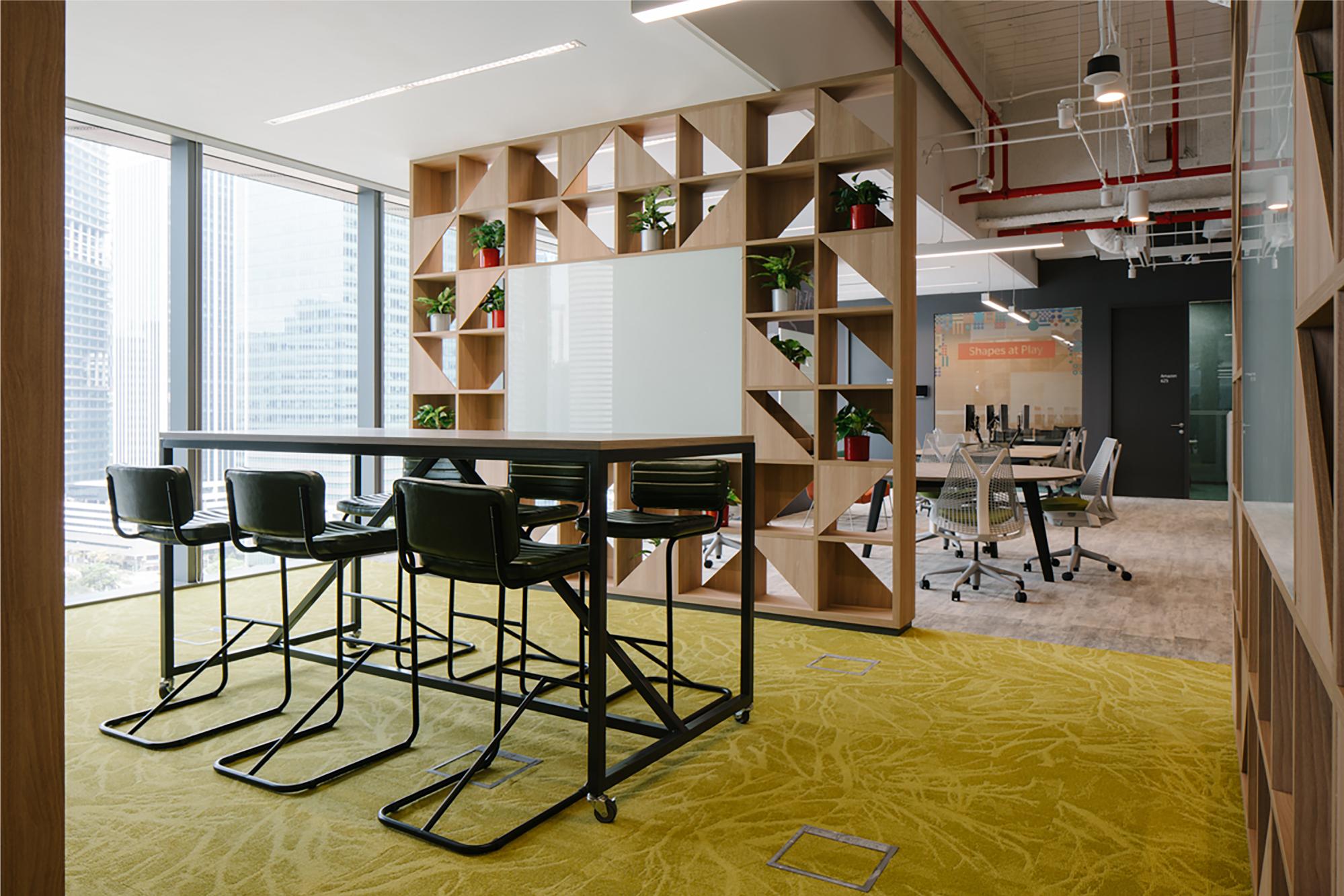 Prudential's Singapore workplace, had a transformative journey when the new space overtook the traditional working model with an office space that's open, inspired by nature, and encourages collaboration on the go. where their workforce gets to pick and choose the places they wish to work, collaborate, network, and forge alliances with all Prudential partners!
2. Providing a variety of spaces to choose from for an effective workplace
Any organisation thrives on the fundamentals of teamwork. So, collaboration becomes a core aspect of a workplace to function effectively. However, the aural aspects should not be neglected while implementing networking and focus-centric spaces by accounting for elements that cause distraction and noise sensitivity.
Therefore, it becomes lucrative to strike a balance between spaces that forge new networks, initiate engagement, and help collaboration while also giving employees the opportunity to use private spaces for focus. Providing your workforce with a variety of spaces to choose from, can result in them finding comfort in various spaces, thus boosting their performance and productivity.
Post pandemic settings of workplaces have become very hybrid. We are welcoming that workforce back into the workplace which has worked from home since the onset of the pandemic. Therefore, this workforce requires the concept of "anywhere working" embedded within their workplace for better comfort, creativity, and productivity. So, letting them choose a space of their choice becomes imperative.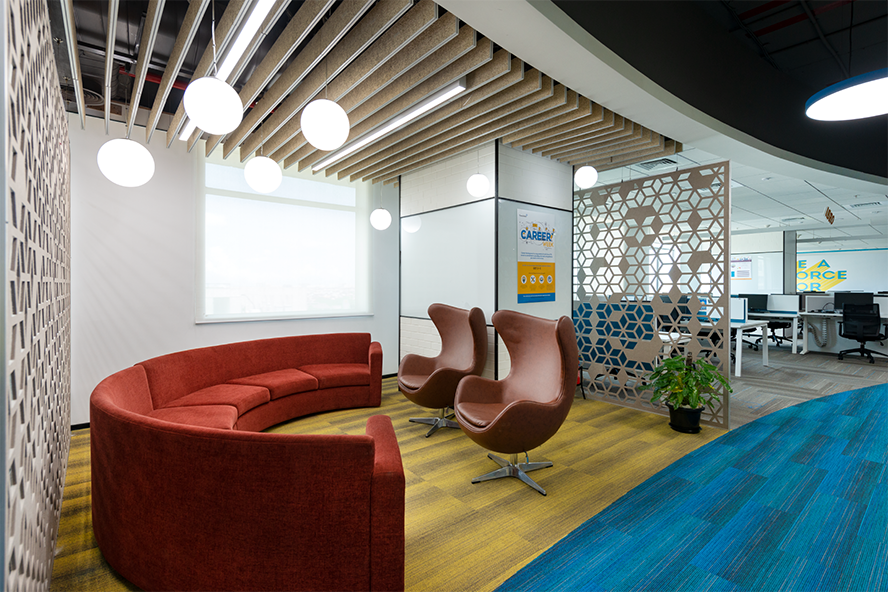 TransUnion's workplace in Chennai is designed to bring to life its brand identity and balances perfectly between quiet privacy and collaboration. This is effective in serving as visitors' work zone as well as utilized for collaborative purposes. 
3. Tapping into agile spaces
Designating spaces meant for work is an important aspect of creating a boundary between when to unwind and when to get the work done. However, ergonomic workplace design maximizes efficiency and invites flexibility that empowers a sense of comfort within the workforce. 
Agile workplaces encourage optimal use of spaces, empowering employees to choose a space that best suits their objectives at the time.
Furthermore, the need to forge connections becomes a big reason for employees to come back to work. Therefore, collaboration spaces become a key element of any workplace.
However, it also becomes important to be cognizant of employees who prefer focus-centric spaces, while also collaborating when the time demands it. This is where striking a balance between private and collaborative spaces plays a pivotal role.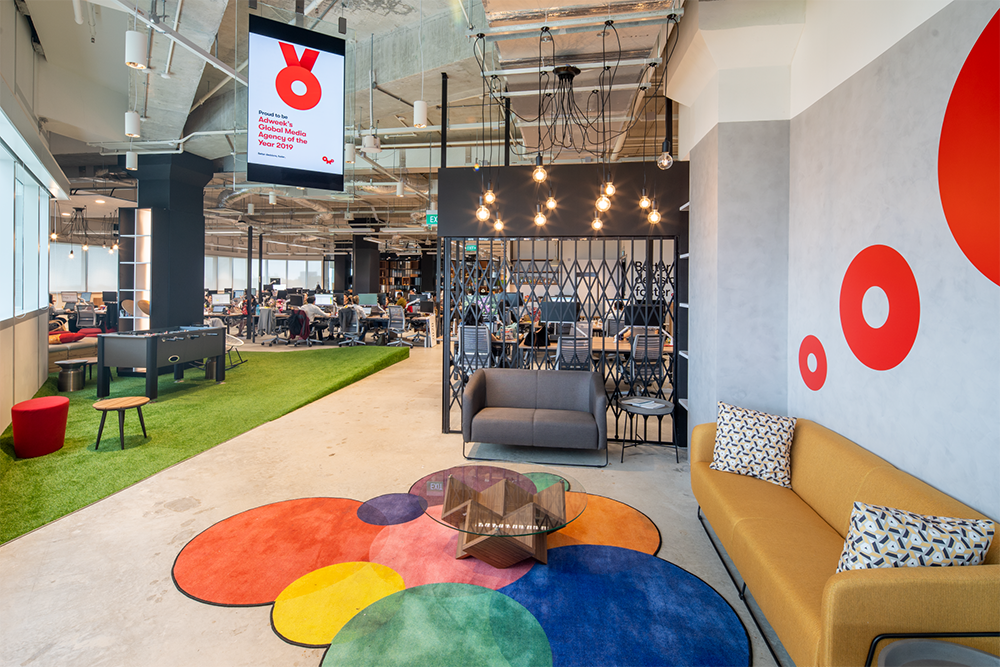 Omnicom's workplace in Singapore was transformed from a traditional enclosed layout to one that is 100% agile, with no assigned seating, and dedicated work neighborhoods for specific user groups. This was in response to the consolidation and integration trends within the industry, where firms in the media and advertising industry were increasingly being expected to work as unified teams that can work together effectively across disciplines within one space.
In conclusion, the secret formula for creating an ideal workplace for your organization is to create a versatile space that facilitates different styles of work and gives employees the freedom to decide how they interact with the physical space & tools at their disposal. Therefore enabling an environment that boosts engagement, and empowers a seamless WX.
Contact our design experts to explore and elevate the functionality of your workplace and transform it into a haven of productivity.