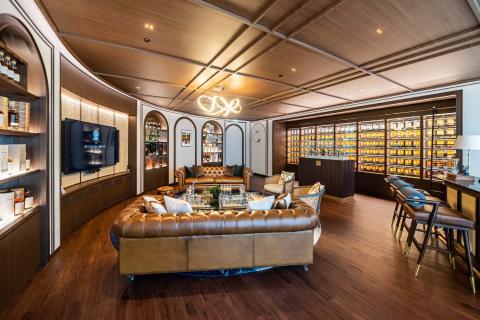 Modern Office Space Interior Design Concepts in Top Industries
Office space interior design concepts in booming industries you need to see
 Last modified on : 04 September , 2023
The design of an office space can significantly impact the motivation and productivity of employees. In recent years, companies have begun incorporating innovative design elements, that address the changing nature of their businesses and needs of their employees, into their workplace designs. For inspiration, here are some office design ideas designed and built by Space Matrix to inspire challenging the status quo in your industry.
Legal Sector: Breaking traditions to attract and retain young talent:
Like many other industries, the legal sector is fiercely competing for top talent, particularly younger professionals. Effective workplace design can be a key factor in attracting and retaining young talent. Legal firms have started to realise that they can make themselves more appealing to younger talent by creating an environment that encourages open communication and teamwork. A modern law office interior design achieves this with open spaces, such as open floor plans and shared workspaces to promote collaboration and transparency, which are important values for many young professionals.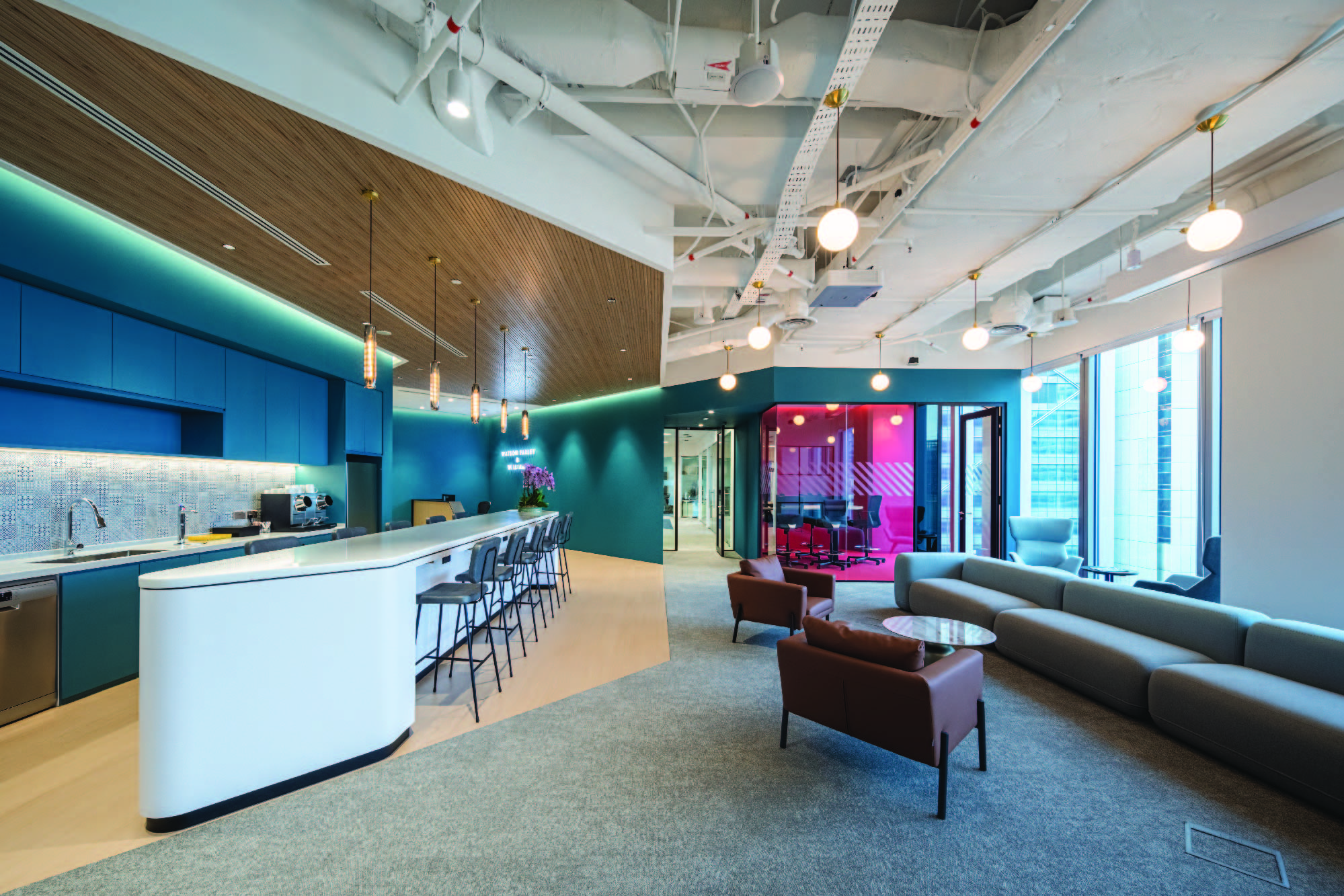 Inclusivity and diversity form the key components of how an International firm with a global client base like Watson Farley and Williams operates. The law firm wanted to challenge the traditional ideas of legal practice and wanted an office interior that incorporated these principles. The solution by Space Matrix was a young and vibrant open-space office design concept.
The main focus of the concept is the Front-of-house with lounge seating and a great view. The FoH encourages collaboration, mentor sharing and bonding activities like Friday movie nights at the Pantry which has a projector screen. The back of the office retains the traditional cabins and boardrooms and comes equipped with warm finishes, operable walls and acoustic panels to keep client meetings confidential with the FOH still being the main focus.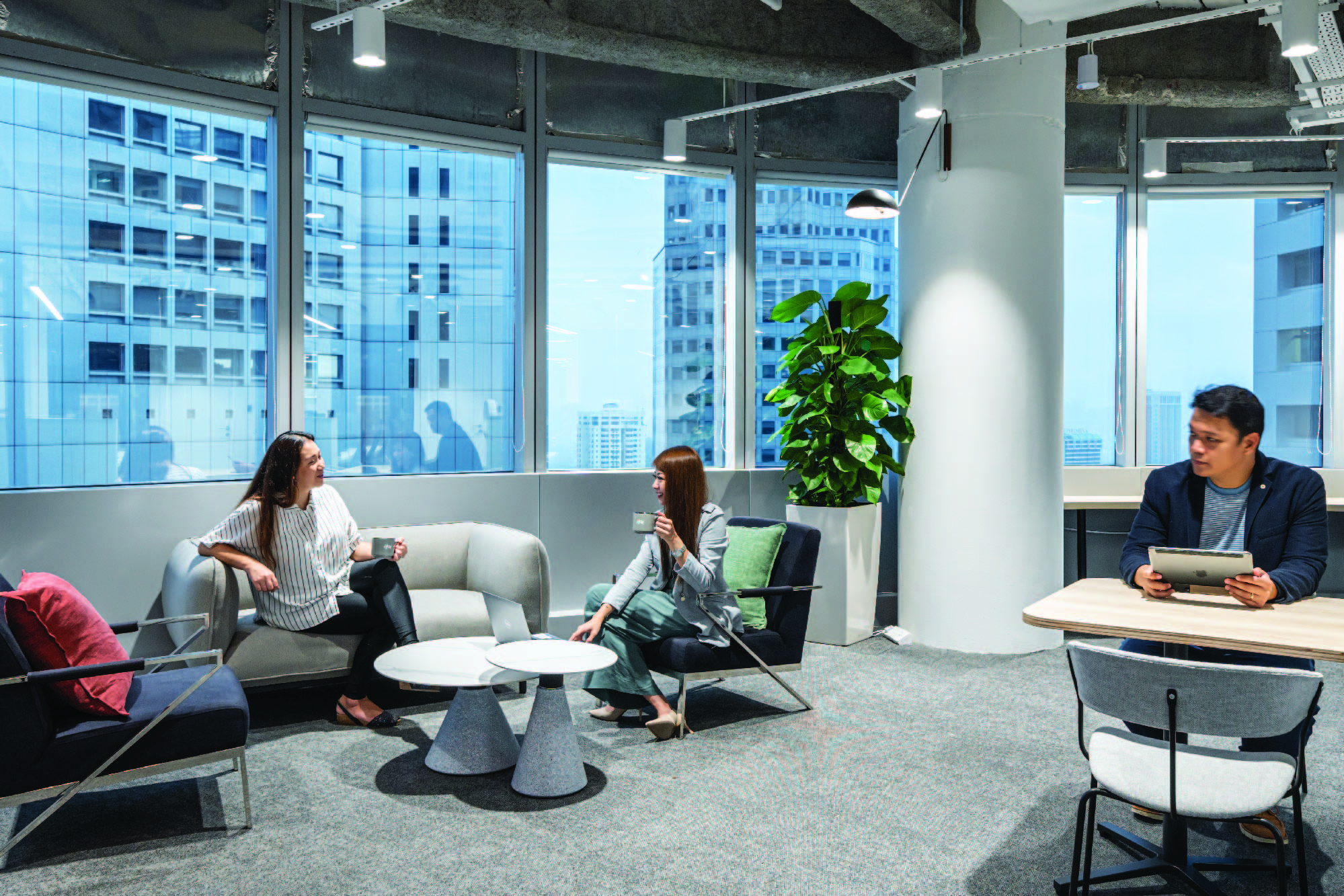 The notion of a traditional, closed space for a law firm is slowly making way for modern office ideas like a chic FOH design. Holman Fenwick Willan  is one of the firms at the forefront of this change. The idea was to evolve the existing notions of office design to accommodate reconfigurable furniture and integrated technology solutions for in-person and virtual collaborations. The solution was open spaces that were confined to smaller zones, collaboration zones for both virtual and in-person discussions, spaces with refreshments and for chance encounters and other similarly purposeful work zones. 
Technology Sector - Bringing employees back to the workplace
There is a noticeable difference in work cultures as purpose of work evolves with time; even more so in the tech industry. Hybrid working was never an alien concept for the tech industry, however, now they find themselves feeling even more accustomed to a WFH setting, a cause of worry for technology organisation. To bring the employees, many of whom are young individuals back to the workplace, companies and banking on making their office spaces more experiential and focus on creating a sense of belonging with an emphasis on the brand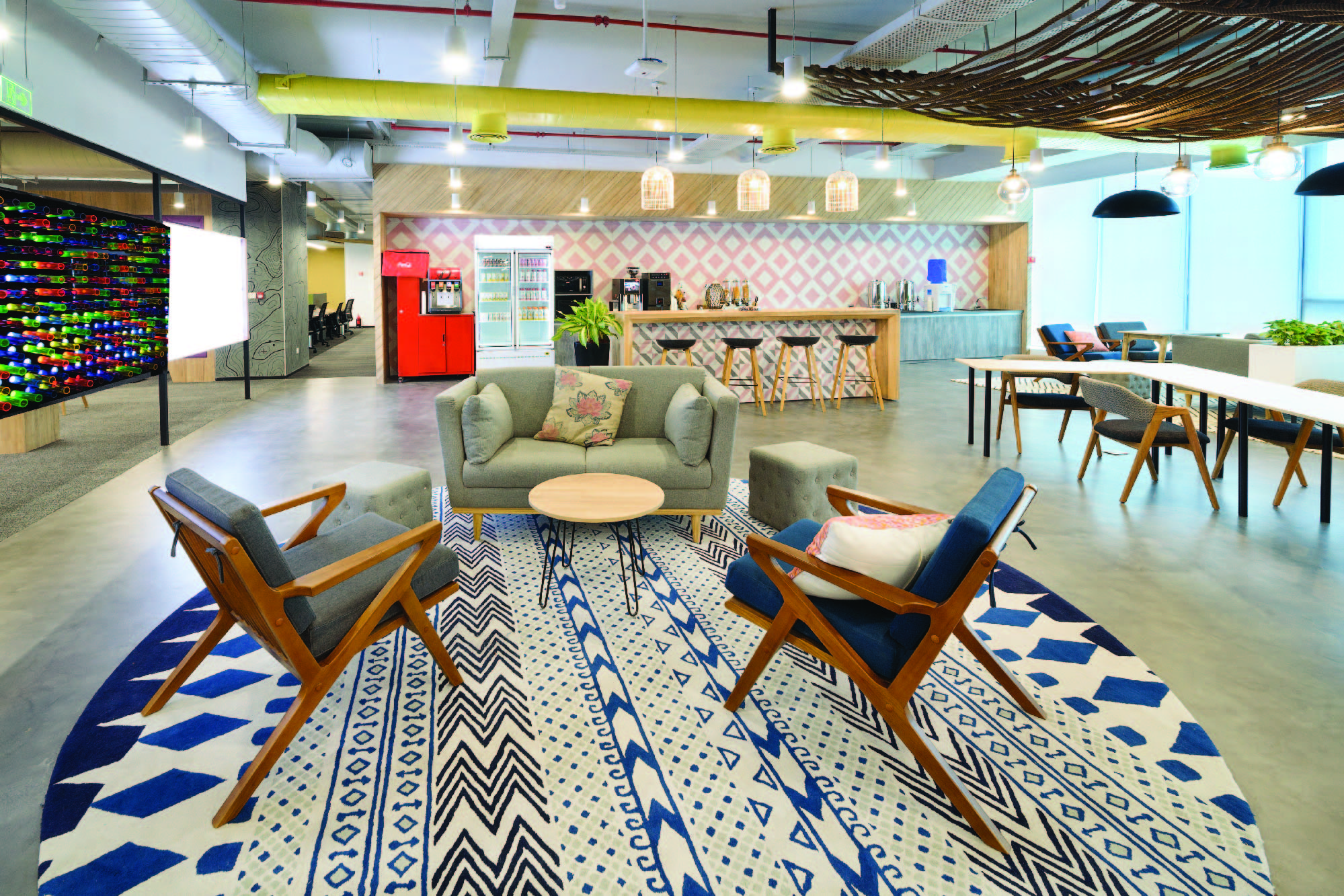 ServiceNow wanted to incorporate its brand tagline, "make work, work better for people" into its corporate office design. The software company wanted an open and collaborative workspace that imbibed the brand culture and values into its employees. Space Matrix came up with an office design concept with work zones that include a mix of seating options and surface heights to cater to different working styles. These workplace features create new experiences at work and uplift the working lifestyle of the employees.
Health Sector - Moving away from open plan to activity based working: 
The word 'work' before the shift to WFH meant working out of an office and 'collaboration' meant getting into a meeting room to collaborate. The definitions of both these words changed after WFH became the norm. Jobs in the health sector which previously were strictly limited to working and interacting with colleagues in person have now made way for WFA work models. With some of the workforce returning to physical offices and some continuing to work from home, necessary changes need to be made in the office interior to accommodate both work styles.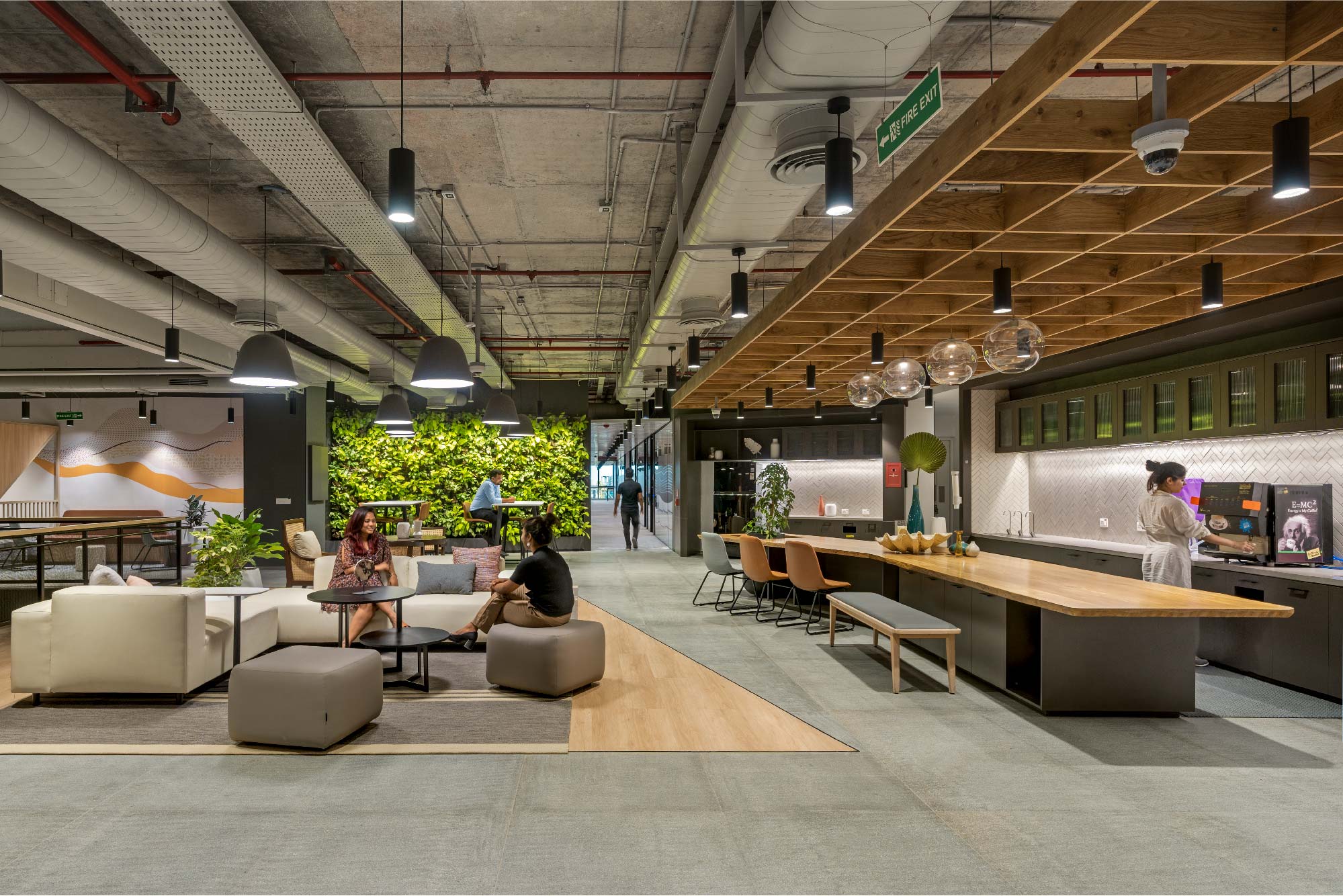 The healthcare technology service company Legato wanted a modern office interior design with alternate work settings or spaces for its employees to work and collaborate. The design brief for Space Matrix was to leave behind what the company had done previously and to build what will work in the future. The result was a workplace with more informal settings: a work cafe, high tables and microenvironments that allow employees to move away from their regular work desks and stand while working. The microenvironments specifically create a more conducive environment for work and productivity making them worth the commute from home to the office.
Banking, Finance and Insurance Sector -Finding the balance between confidentiality and collaboration: 
Security and confidentiality are the cornerstones of the finance sector. With the recent changes in work culture, collaboration and socialisation have also become equally important factors in the industry. Finance companies have prioritized the former owing to the belief that socialising often comes at the price of confidentiality. That mindset, however, is slowly starting to change with companies seeking ways to enhance the workplace experience by fostering collaboration. Workplace designs are now adopting more social and relaxing spaces with confidentiality and security still being the main focus. Quality of life amenities like a gym and biophilic office design that uses colours and materials keeping the mental and physical well-being of the employees and sustainability in mind are also gaining favour.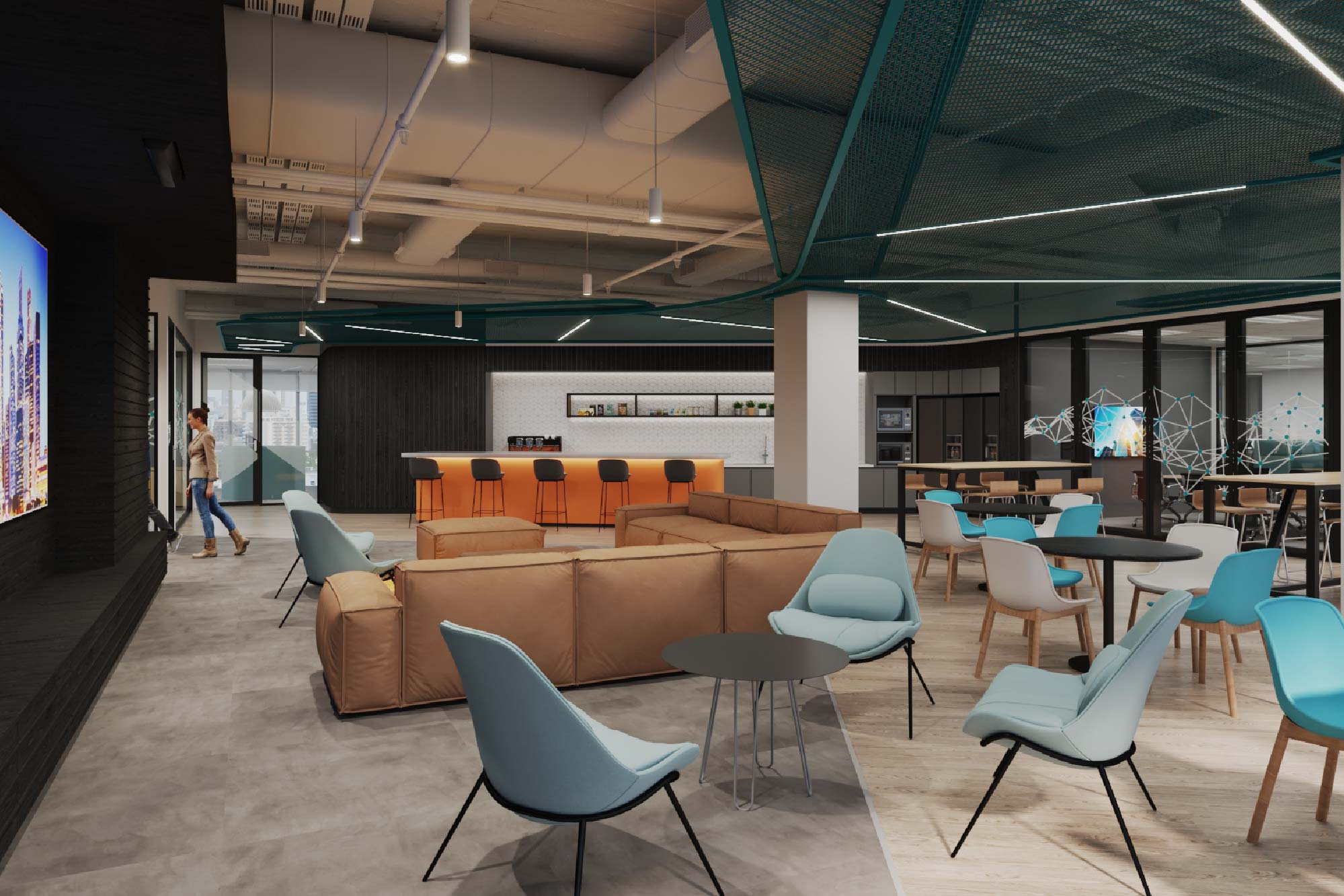 SCOR wants the 'confidentiality' and 'socialising' aspects to be given equal priority at its office in Singapore. Enhancing the employee experience, creating a workplace that supports their workstyle, fostering collaboration, and flexible design are also some of the company's key requirements. To that end, the idea was to incorporate more collaborative spaces, lounging areas, multipurpose rooms and a more lively atmosphere into the office interior. While working on the design another challenge for Space Matrix was the addition of private spaces along with open and collaborative zones for employees who needed a more focused approach towards their work. The resulting design was a well-thought-out office space that accounts for the everyday employee workflow and acts as a catalyst for collaboration, building connections and developing an agile mindset.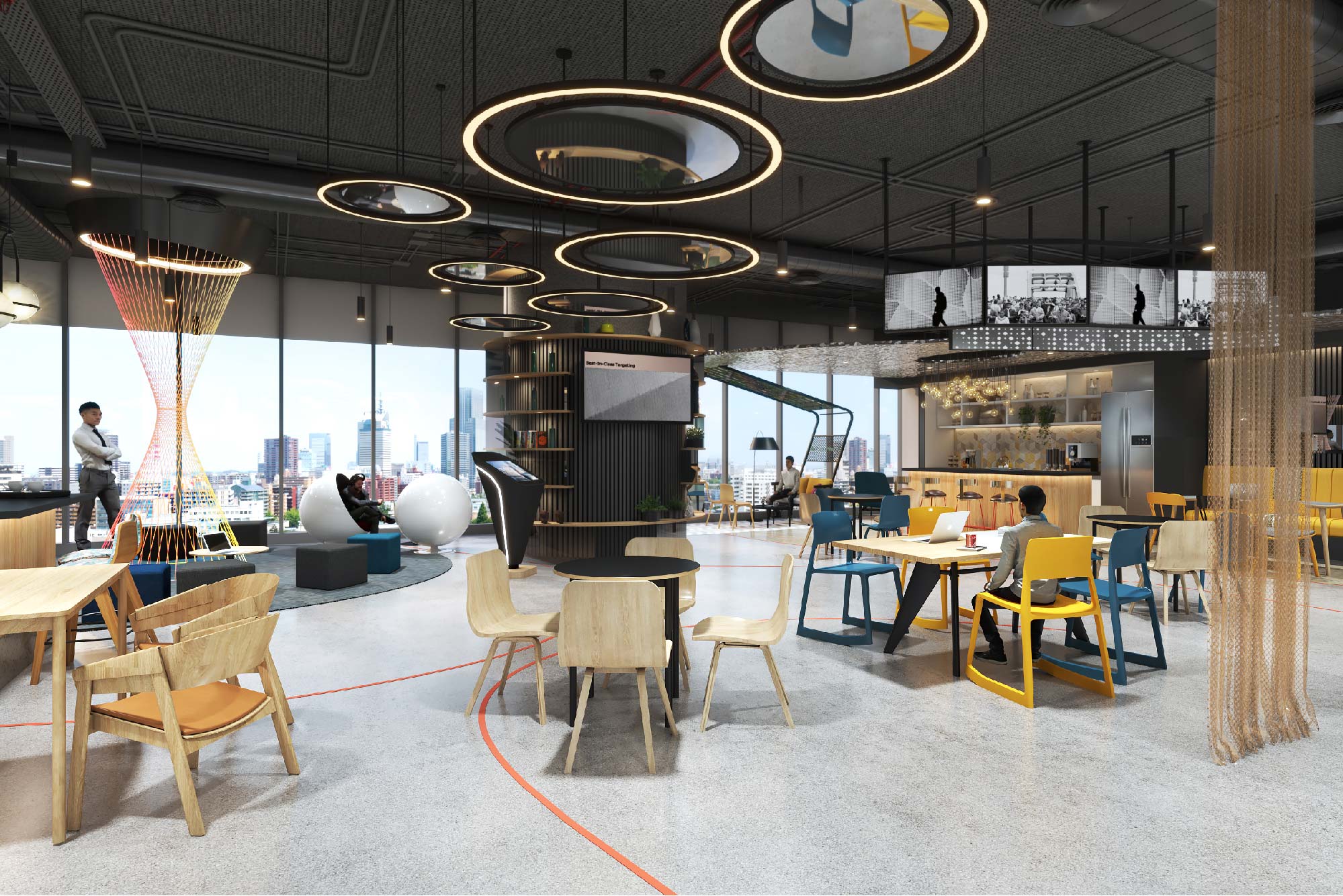 Employee well-being and a flexible working environment were crucial for American Express. Discretion and confidentiality had to be at the heart of the design with pavilions housing meeting rooms that range from small, private booths to larger meeting spaces and outdoor social areas that still felt secluded. Work-life balance and wellness were also a priority in workplace designs. Along with the aforementioned spaces, Space Matrix has also incorporated biophilic design elements that involve the use of greenery, an earthy colour palette and cosy textures into the design. All this along with a range of amenities including a central multipurpose events space with a cafeteria, technology integrations like video conferencing systems, smart lighting, motorised window treatments etc. are aimed at improving work-life balance.
Planning an overhaul for your office in 2023? Let's talk about it and find a workplace design that fits the needs of your organisation!