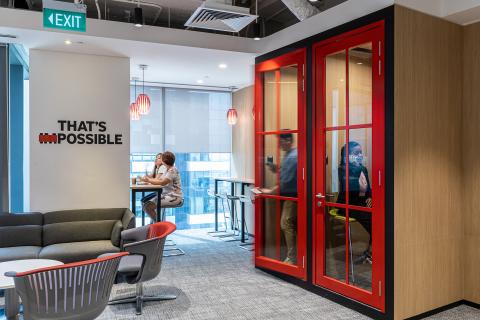 Why are team neighborhoods equally important as meeting rooms?
Why are team neighborhoods equally important as meeting rooms?
The concept of micro neighbourhoods is a practical update on open offices. It understands the work functions of different teams and acknowledges the fact that a homogenous open space may not work well for everyone — where some teams might thrive in a buzzing, informal atmosphere, others might need more peace and privacy.
This office design concept divides the available space into small clusters or 'neighbourhoods', each with its own work areas and huddle spaces. Though it maintains an overall brand unity, each neighbourhood has a unique vibe and functionality, which gives teams the ability to operate within an atmosphere that works for them. Such modern office interior designs offer a variety of spaces and functions of the office interiors. These office design concepts make the space less monotonous and stimulate creativity. Some attractive elements in the office interiors also uplift the mood of the employees and promote a healthy environment through something as simple as a workplace design. This goes a long way in improving workplace productivity and minimising the disruptions of a typical open office environment. Having a unique niche to work from also instills a sense of belonging — employees feel more at home within their own neighbourhood than they do in a completely open office environment.
With that, let's look at the office design concept of open neighborhoods and strategies to incorporate micro neighbourhoods in the office interior
Fragmenting the floor space
In an open office environment with no solid walls to interrupt with the flow of the space, finding ways to fragment the floor space is essential in creating differentiated neighbourhoods.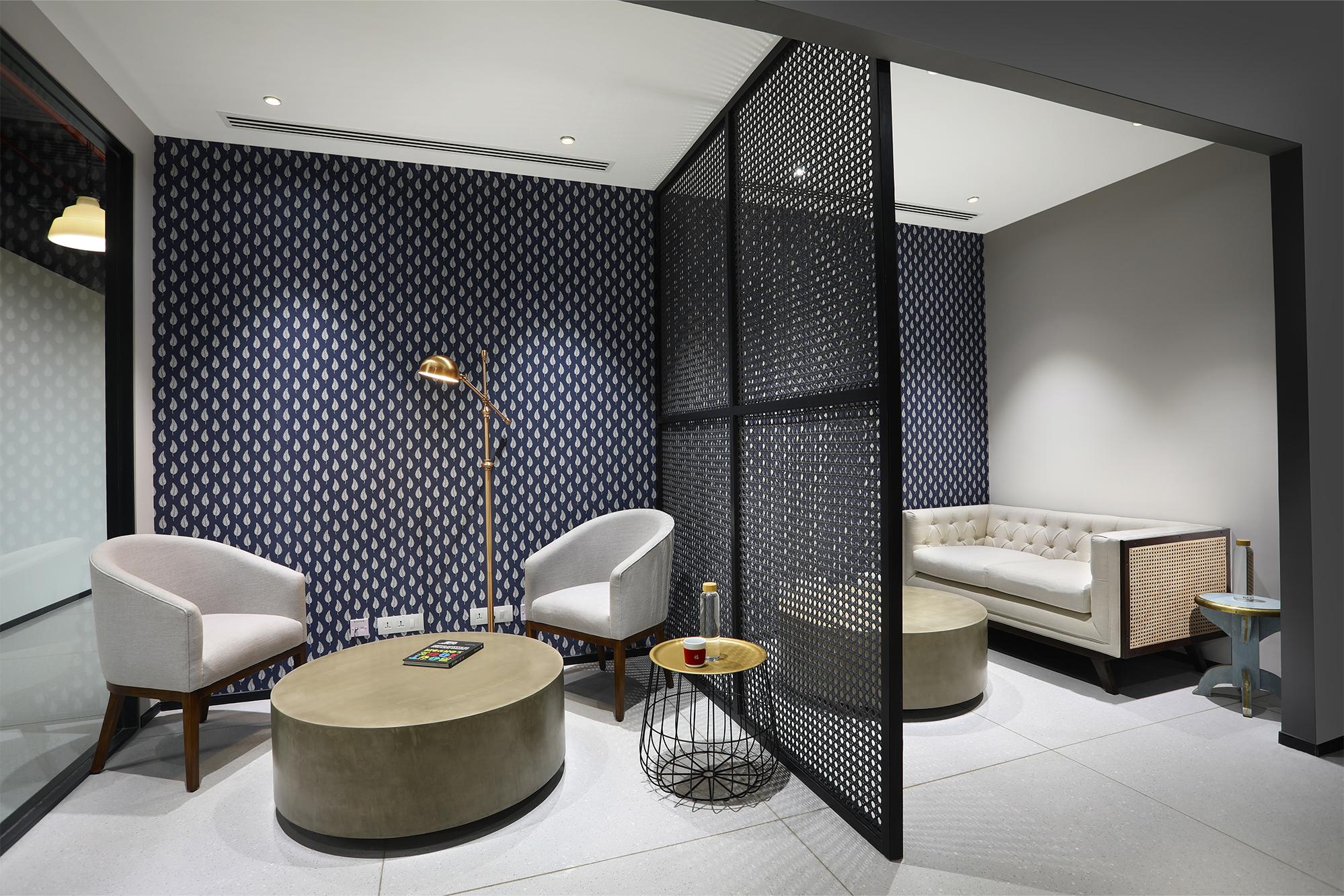 In the RBL office, we used metal and wood screens to divide up the floor space. Apart from the purely functional aspect of the screens, having these different textures helped us incorporate a unique character to each nook. Another way in which we fragmented the floor space was by including centrally located glass-walled offices and collaborative meeting rooms. This helped us break the monotony of a large space without creating any visual interruptions. It enabled us to offer an added degree of privacy while still retaining the open feel of the office interiors.
Visual differentiation
Another great way of segregating an office into micro neighbourhoods is by offering adequate visual variety.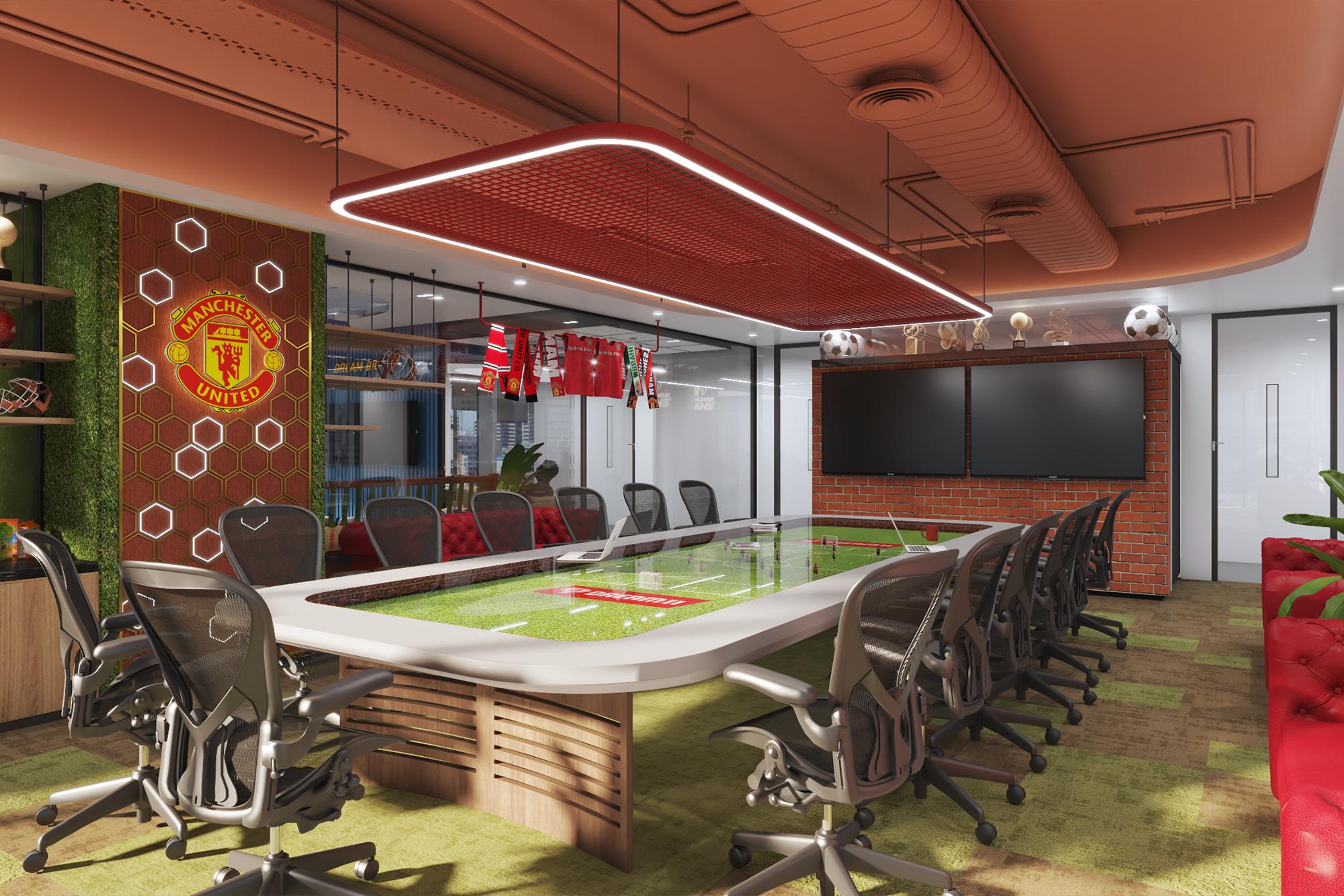 At Dream11, we did this by playing around with contrasting vibes. Some neighbourhoods were comfy and modern — we had cushy sofas and armchairs,  coffee tables, sleek lamps, all against a wallpaper backdrop. In stark contrast, we designed other neighbourhoods to exude a fun vibe — with arm chairs, intricate rugs and eye-catching details like distressed wood tables and  chests. 
Functional differentiation
Apart from the look and feel, the way a space functions can also help it stand out from an adjacent nook.
An open neighborhood's design that fosters inclusivity has been executed at Stanza living Gurgaon, a fast-growing start-up with an evolving business. The modern working space has been designed to unify and strengthen the bond between teams. There are work cafes that blend the lines between work and enjoyment and are a great spot to settle down in for a couple of hours with one's laptop and a steaming beverage. These refreshing and rejuvenating breakout areas where employees can relax and connect informally give one the feeling of home, making them see the workplace as a destination.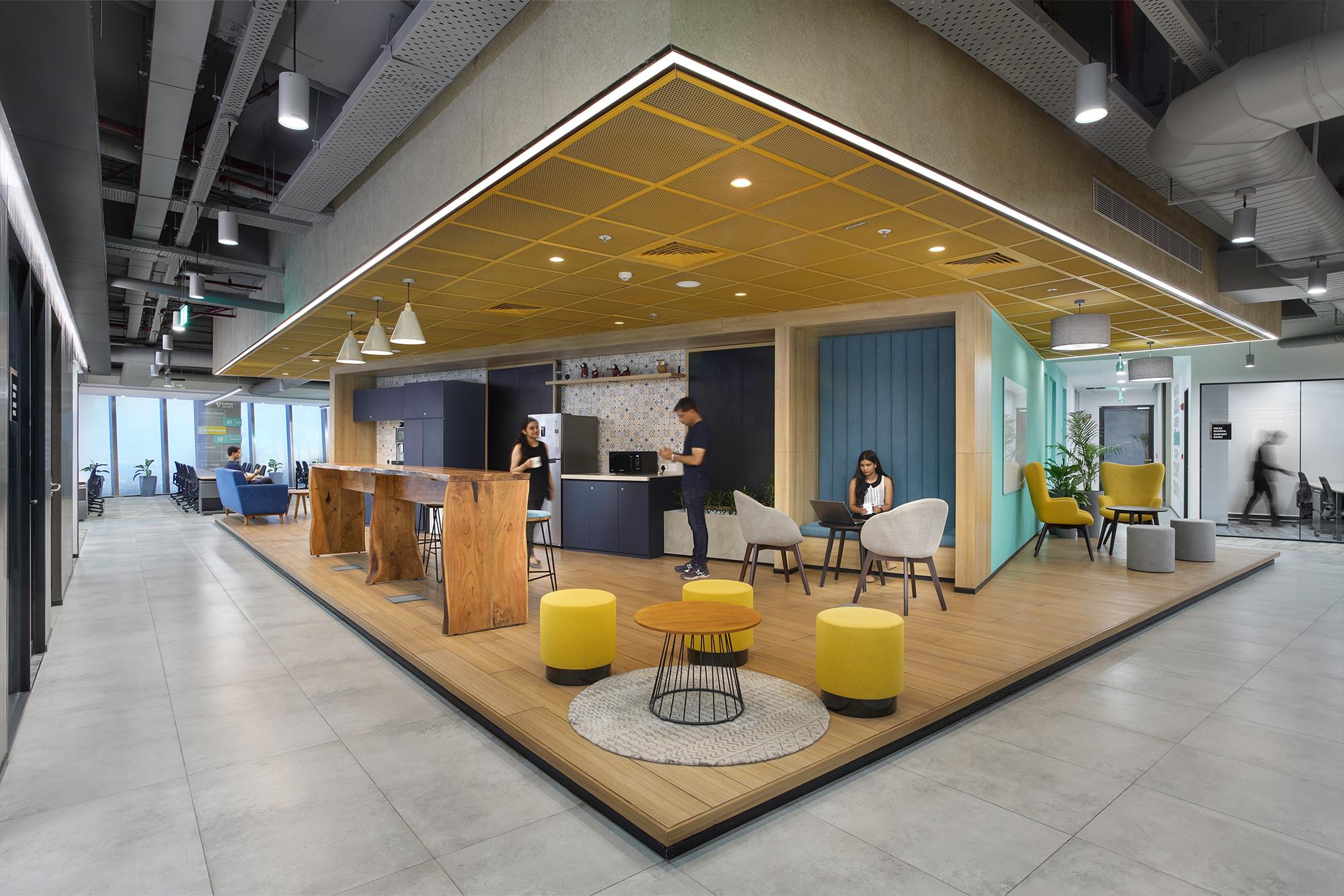 Another example wherein the workplace design has been customized to suit the needs of the organization such that employees are able to reach their full potential and complete their tasks in the most efficient manner is - WFW, Singapore; an international law firm. The office design concept at WFW, Singapore, overlays a modern design aesthetic with purpose-driven spaces that promote knowledge sharing, mentorship, coaching, meetings, and collaboration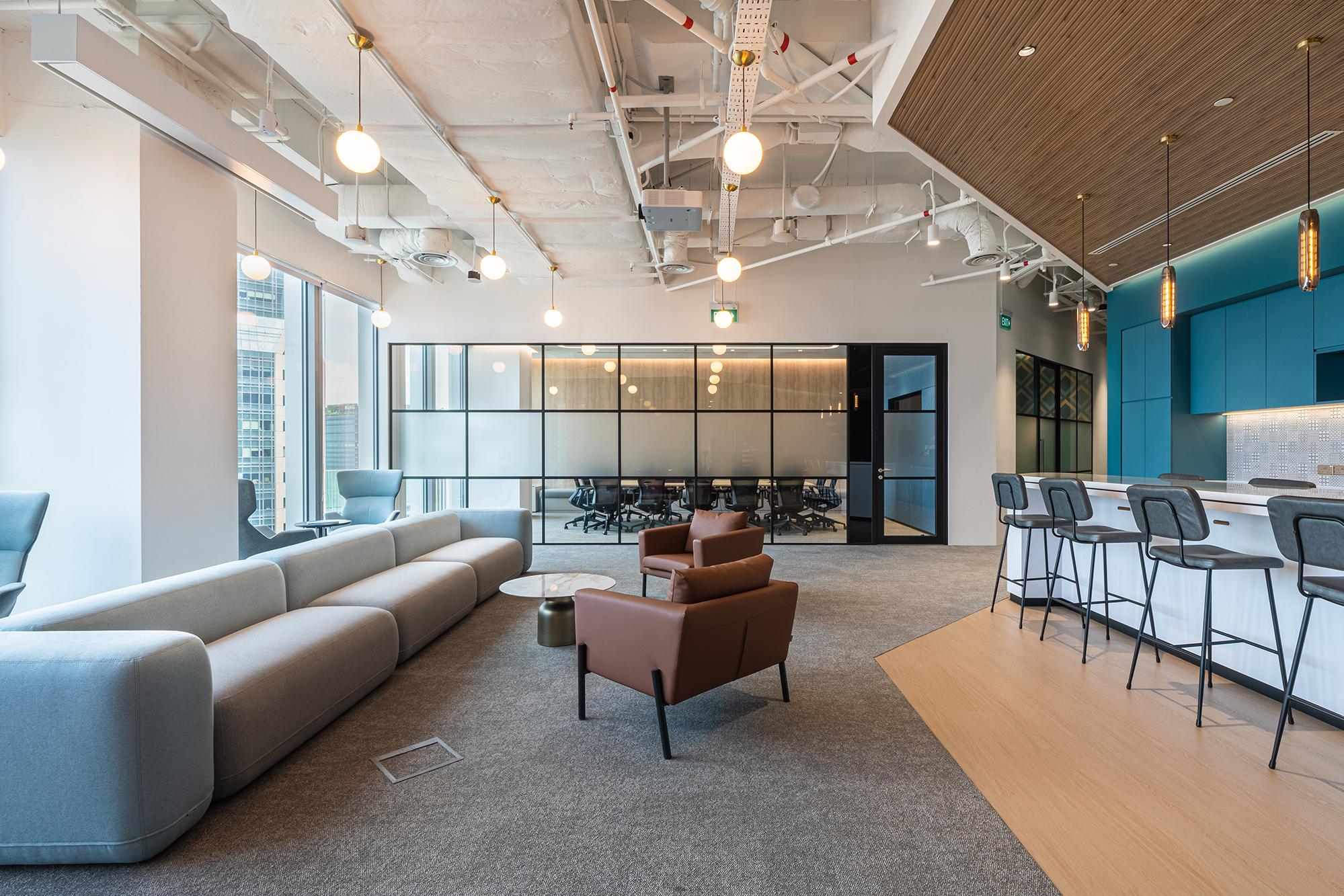 The workplace design includes an inviting open plan client lounge, boardrooms equipped with operable walls and warm finishes that are also fitted with acoustic panels to ensure that private client meetings are not overheard. There are work zones interspersed with breakaway spaces, cozy seating clusters and phone booths offering privacy without taking away from the openness of the design.
Looking to incorporate a similar workplace design strategy within your offices? Let's talk about customising the micro neighbourhood design concept for your business.