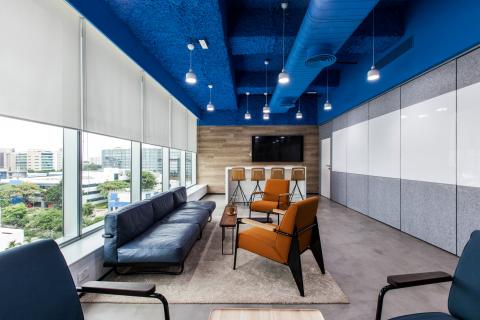 Why does collaboration help boost employee productivity and encourage innovation?
Why does collaboration help boost employee productivity and encourage innovation?
Importance of collaboration for employee productivity and innovation: 
While the pandemic created a necessity for tools and platforms to enable the continuation of work virtually, it resulted in most work happening in silos. A seeming disconnect existed within the workforce for the longest time, however, the flexibility of remote working conditioned the world to find comfort working in silos. Over 85% of the workforce who responded to our pulse survey stated they missed face-to-face interaction and collaboration with their coworkers. This has proven to be a determining factor that has motivated them to return to the offices as the pandemic is fading away.
As the world is rebuilding itself after the pandemic, it has become imperative for leaders to bring in a culture of collaboration with modern office ideas.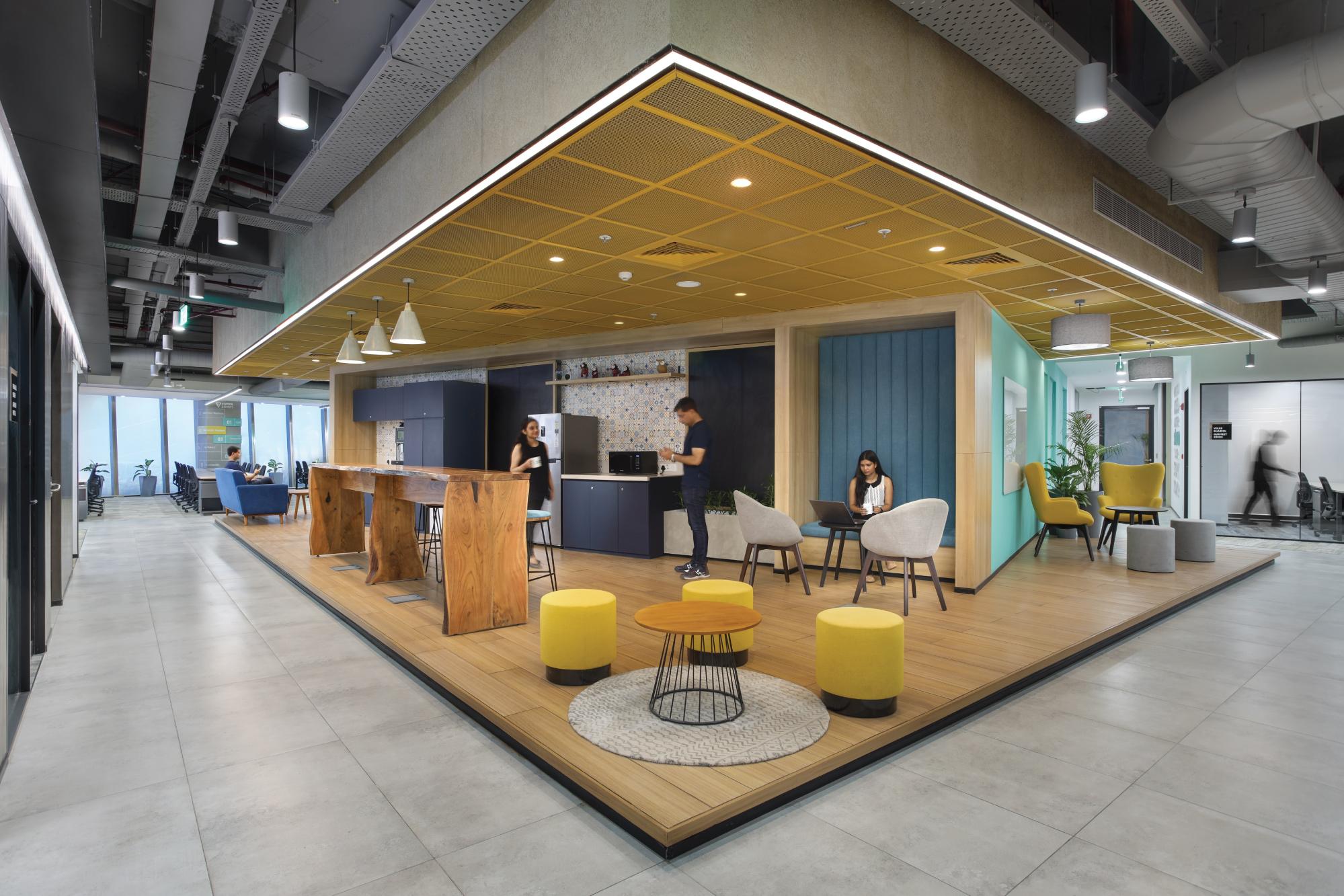 Collaborative spaces expand your horizons of social interaction and prompt employees to make work more engaging, productive and innovate new methods to pave the way of growth for your organisation. To enlighten you how it results in better collaboration, some benefits are listed below: 
Agile workplaces & productivity
The agility of a workplace is determined by the adaptable spaces that can easily integrate new technologies and be rearranged to accommodate different and new work styles. Modern working spaces become the need of the hour and typically, creating zones in the workplace helps create a differentiated environment in each space. This wires the employees to align their work with the surrounding they resonate most with. This resonance empowers employees to be more productive and gives them more room to create and innovate more. LinkedIn's Bangalore workplace is a great instance wherein zones in the workplace represented a core value that LinkedIn rooted itself in, providing a medium to hold people together.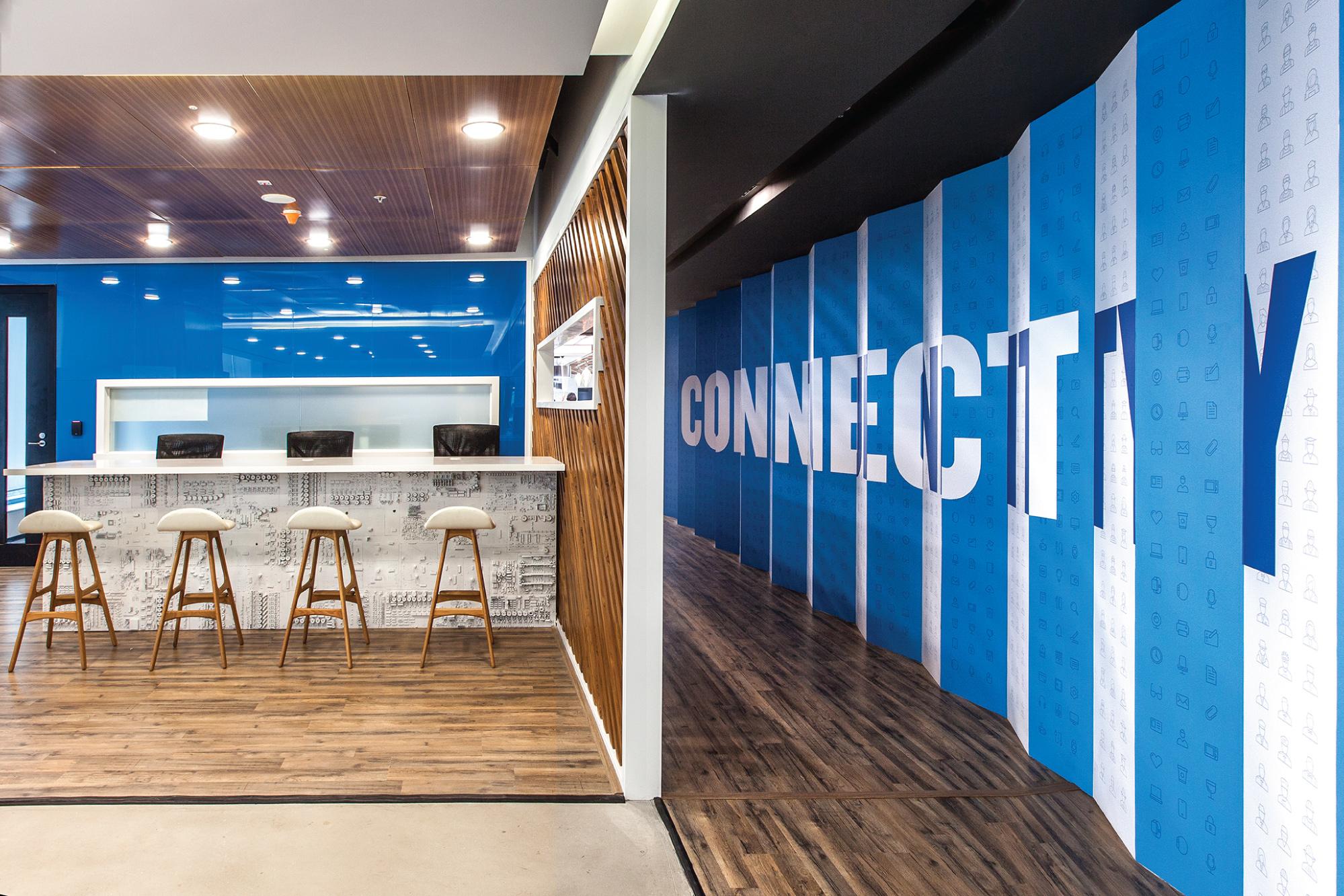 Blended designs & innovation
That quality work only happens when one is working with complete focus, and alone is a myth! Productivity & innovation go hand in hand when there is room to choose spaces within a workplace. Job functions have different requirements when it comes to the utilization of spaces. While some might require open collaborative environments; others need quiet, contemplative isolation. This is why blended designs that account for every workstyle are the need of the hour.
Office design architechts suggest that striking a balance between spaces with different purposes and blending them seamlessly is a great propeller of productivity.
Airbnb's Beijing workplace, for example, is a melting pot of global culture. Headquartered in San Francisco, the culture of their workplace reflects who they are and what they do as an organization. This reflects massively in their interior design for office space. For example, each meeting room is designed to resemble an actual company's listing from their platform from anywhere in the world. This seamless blend of Airbnb's service with their workplace to create spaces suitable for all working styles is what enables innovation beyond work.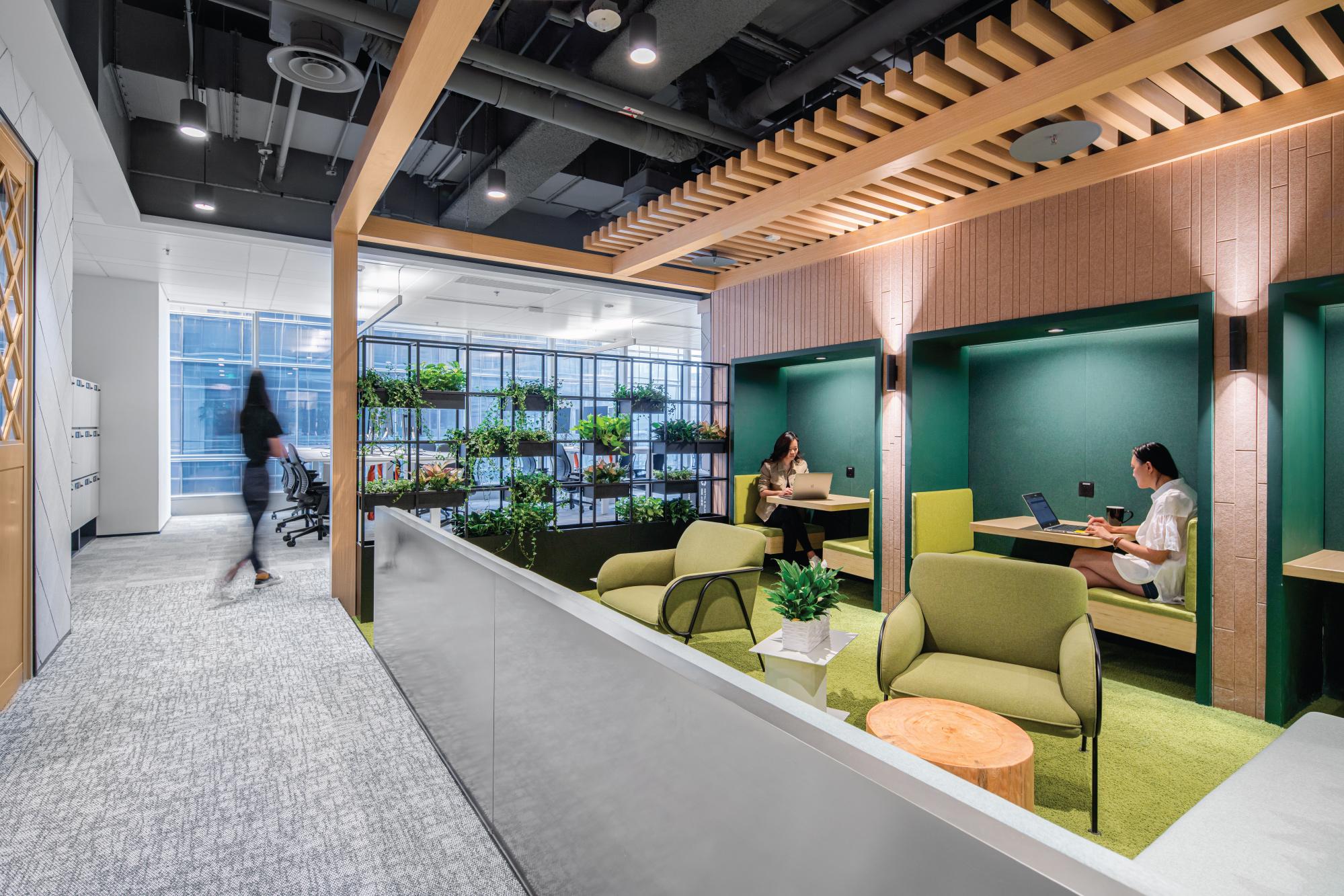 Visual appeal & interest to work
By installing aesthetic elements like plants boosts employee's and increases the interest to work, collaborate and show effective results. Commercial office designs indicate that workplaces that contain more natural elements like fireplaces, small fountains, and more plants increase both physical and mental health of employees. Further, centering spaces around natural elements like daylight, open spaces to welcome fresh air and ceilings that give a view of the sky, brings the mind at ease and enables better work due to an uncluttered headspace.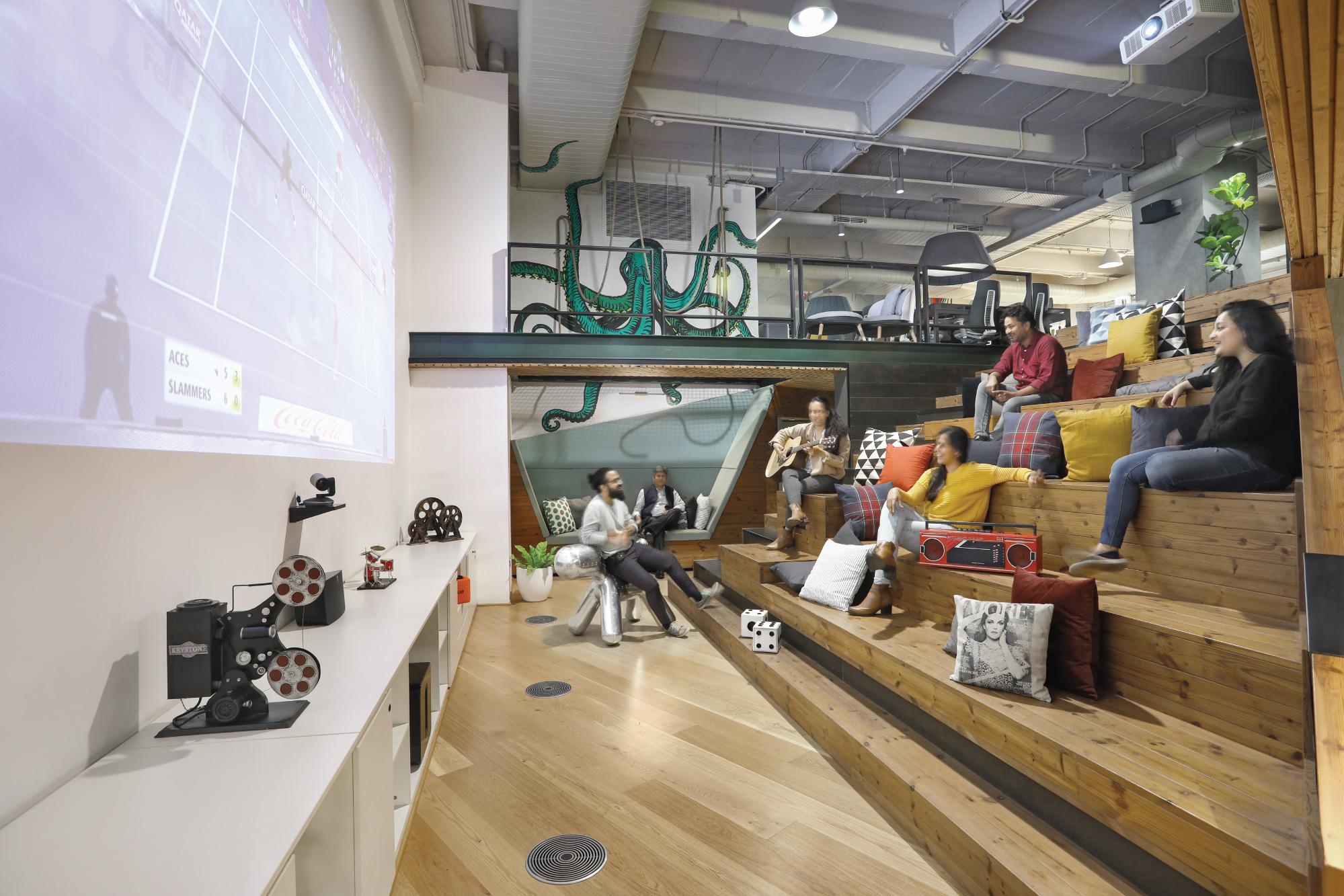 Comfort & Collaboration
The workspace can have informal, comfortable, and people-centered rooms. Luxury office design features like carpets, sofas, and lounge chairs add to the comfort and warmth. Further, with movable furniture, such office spaces can be used as a tech bar and coffee shop during the day and as a venue for special events at night. These spaces make them feel as if they're working out of engaging places rather than a normal office space. Such spaces make people comfortable enough to stimulate better teamwork, engagement, collaboration, and motivation to work better.
Incorporation of tech-driven design advancements 
According to the latest market reports published by Markets and Markets, the expected market growth for Smart Spaces is published at a CAGR of 18.5%, leading to USD 19,802 million by 2024 from USD 8,465 million in 2019. Tech-driven collaborative spaces spark better engagement, creativity, and employee productivity with the sheer intervention of technology. Further, office design concepts that are tech-driven stimulate the mind and encourage it to perform better, think bolder and work smarter.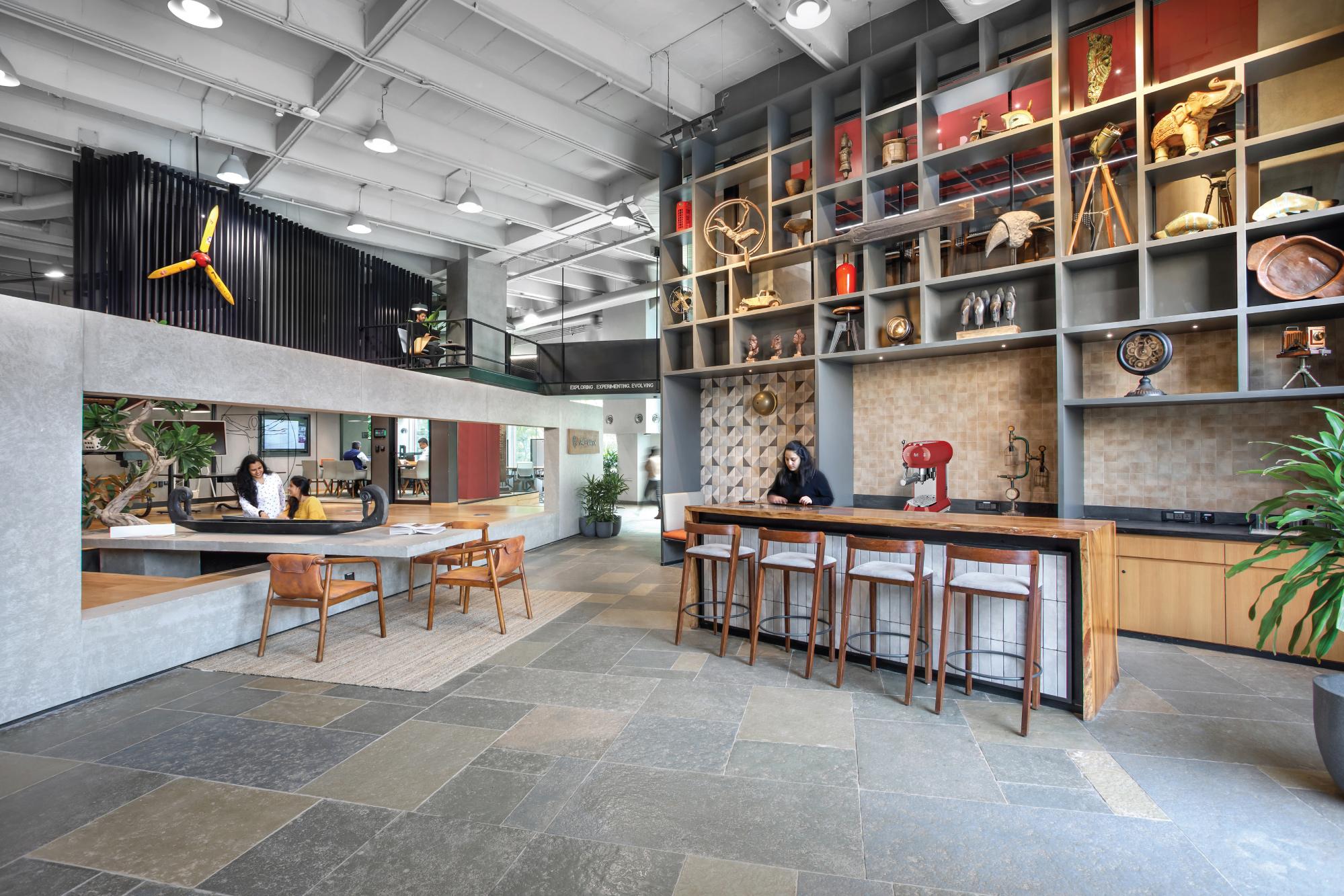 Augmented workspaces: Automated workspaces help complete the operational procedures faster, which leaves more space and time for collaborative discussions. It also puts employees in a place that necessitates them to pitch more innovative approaches to adapt to their surroundings.

Digital assistants: There are multiple ways through which digital assistants help increase collaboration. For instance, with digital assistants, the employees quickly access information, leaving more time to collaborate and discuss the critical aspects of the plan. The right digital assistant tools can also translate different languages and make communication easier. Further, a virtual assistant can instantaneously arrange a meeting again, saving more time. But importantly, such high technological workspaces are designed and built for motivating employees to come back to work and collaborate more.
One type of collaboration may be favored over another depending on the organization's culture, supporting the team's significant decisions and duties. Workplace designs that encourage collaboration in workplaces should be increased for better and more innovation to occur. Managers must make a concerted effort to promote teamwork in the workplace.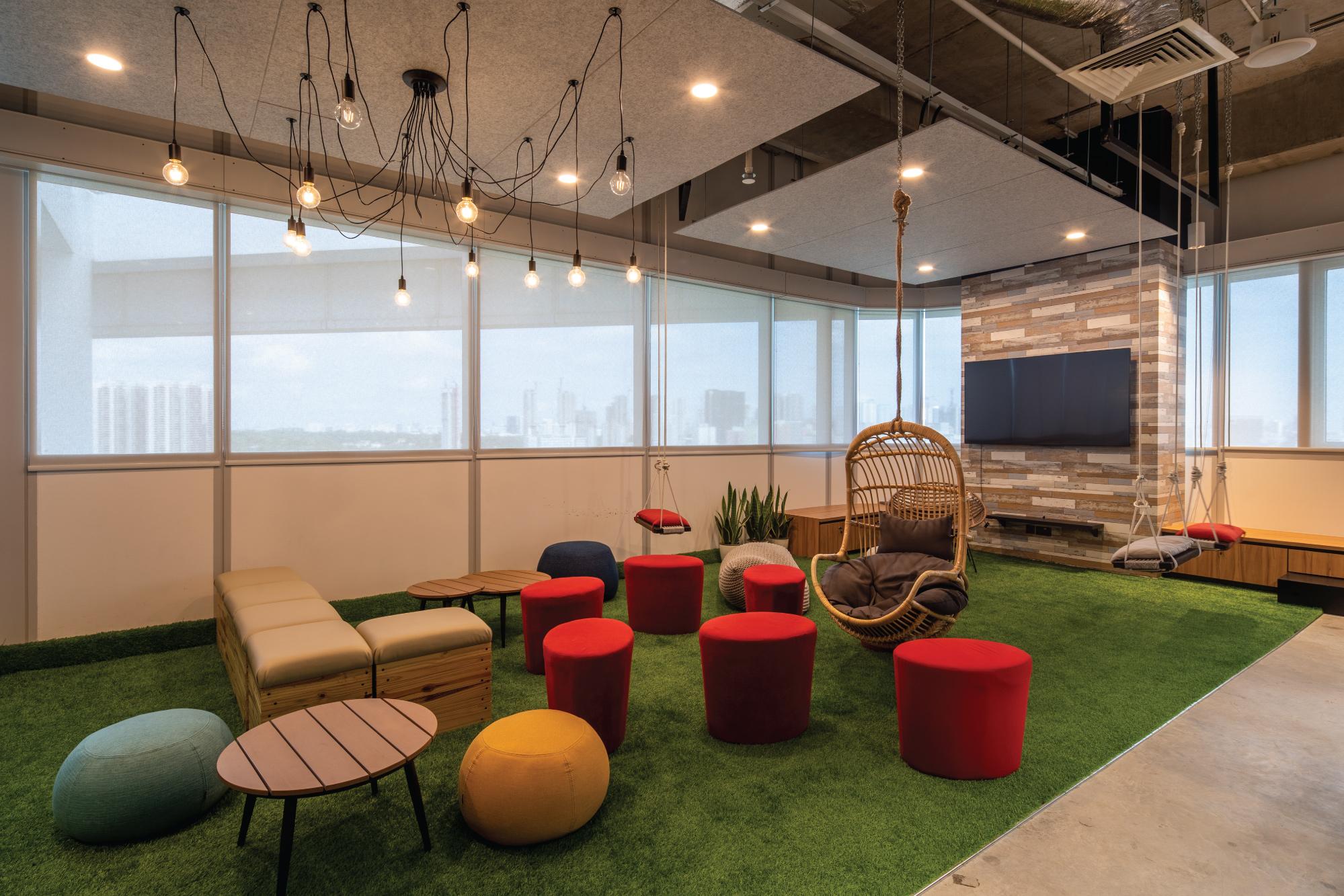 It will necessitate reconsidering space planning for some organizations to improve customer connection. For others, this will entail a change in management approach to emphasize workplace culture more. It might also entail enhancing employee engagement and offering additional personal development opportunities. Through cooperative initiatives and modern office ideas businesses may make innovation a reality and assure future success.
For a workplace transformation like no other, contact our design experts. Let's Talk!