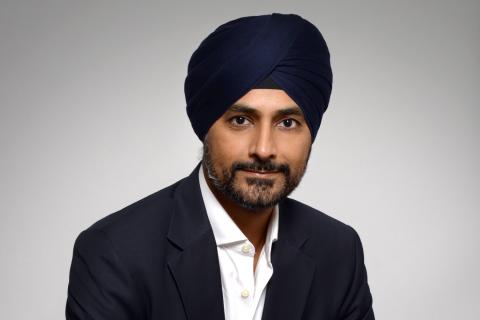 Workplace trends and its impact on business: An interview with Arsh Chaudhry, CEO of Space Matrix
Workplace trends and its impact on business: An interview with Arsh Chaudhry, CEO of Space Matrix
How do you increase employee satisfaction and productivity? The overwhelming view is that the biggest influencer of behavior is compensation. Whilst this is probably true to a large extent, designing and building a unique and immersive environment plays a significant role in attracting and retaining a strong employee base and increasing productivity.
Insights spoke with Arsh Chaudhry, CEO of Space Matrix, to get his perspectives on how workplace design impacts employees, the current commercial design trends and how disruptive technologies will shape future trends.
1. What inspired you to join Space Matrix?
The opportunity to make a significant impact on a company and the industry as a whole was very exciting! It is not very often that you are presented with an opportunity to shape and mold a firm, influence its culture, create and execute a strategy to build a global business. When the founders of Space Matrix presented the opportunity to me, I couldn't say no!
On a macro level, the architectural and workplace design space, especially across Asia Pacific, is very fragmented which presents a phenomenal opportunity for us to grow rapidly. There is a lot of hard work to be put in and learnings to be had but that's the exciting part of the job.
2. What are your plans for Space Matrix over the next two to three years? What about in the next 10 years?
We want to be the pre-eminent corporate interior design firm across Asia Pacific. We will achieve that by being able to add significant business impact to our clients by redefining how they work. We want to be known for our great design and we want to be able to attract the best talent in the industry and give them meaningful career paths.
Ten years is a too long a timeframe to make plans for. In today's fast-changing world, I believe you need to be extremely agile and have the ability to change and adapt to market situations very quickly order to succeed. You need to be able constantly review market conditions, course correct where necessary, evaluate and capitalise on opportunities that come up.
We grew our revenue by 51% last year through our 15 offices across the world. The next three to four years should see organic growth of 20-25% every year. Separately, we are also looking at new markets especially across North Asia and the Middle East.
3. Many modern commercial real estate designs originated from the West. But what can the world learn from Asia? What are some interesting trends emerging from the region?
It's not been just been West to East. The wind has been blowing both ways for many years on this one. Australia has led the way in changing workplace trends well before the West.
Ten years ago, open workplans were more common in Asia than they were in the U.S. Average space utilisation in Asia came down to 100-125 sf per person when the U.S. was still at 250 sf per person, across most industries. Of course, there are cultural nuances to consider, but generally speaking Asia has been a lot faster at accepting workplace design changes when compared to the West.
I would go on to say that Asia has taken a lead over the rest of the world in clearly adopting the philosophy that workplace design should be defined by employee expectations and their unique work styles that maximise impact to the business.
With regards to interesting trends, the most interesting trend sweeping the workplace, admittedly from the West, is that of co-working. If designed correctly and implemented well, co-working facilities offer the worker to be part of a bigger community and benefit from the synergies of the community. These spaces are well-designed, fun and energising environments to work out of.
For the corporate world, co-working options provide a turnkey flexible solution to their space needs. They don't need to find the space, fit it out or manage the facilities. They can simply 'check in', utilise their facilities and "check out" when they outgrow their space. This gives them flexibility to grow or contract depending on market conditions.
They also offer a unique solution to the long commute times that office workers face in many Asian cities: Beijing Shanghai, Bangalore, Delhi, Jakarta, Manila. Having co-working environments spread across the city will give many companies the ability have one 'hub office' while using multiple third-party co-working environments closer to their employees homes as a 'spoke' office.
4. What do you think about recent commercial design trends (open plan office, IoT, "fun spaces")? Are they necessary for the modern company or are they only suitable for certain types of companies?
Expecting an introvert researcher who needs quiet spaces to research, analyse and interpret data in an open office or say, an extrovert millennial graphic designer to sit behind high partitioned office will only lead to low productivity and low morale. Offices needs to be built based on the need of the work and the worker, and not based on what is trending.
The objective of a good office design should be to create spaces that help engage employees and increase productivity. It is therefore critical to understand the needs of different workers and provide spaces that work for the diverse workforce.
To your question on IoT and sensors, they are part and parcel of today. Whilst a lot has already been done, I believe that this is still just the beginning phase of creating smart buildings and smart cities.
5. What do you think is the biggest challenge facing the commercial real estate design industry currently?
The industry has too many players that are focussed on thinking about design in isolation rather than than taking a holistic view and thinking about the needs of the client and the impact of design to business.
It is critical to be thinking about how spaces can maximise the employee experience and productivity.
This challenge is not just in the design industry but in the commercial real estate (CRE) industry as a whole. Many corporates focus their attention on getting the right location, the right lease with the best terms whilst negotiating a lease. This is normally 7-9% of the total operating cost. It is, of course, important to get this right.
However it is equally, if not more, important to get right the workplace design as that impacts the employees, which is 70-80% of the total operating cost!
6. What are some disruptive technologies you foresee playing a big role in the future of the industry?
Technologies like VR (virtual reality) and MR (mixed reality) are going to play a significant role in designing buildings.
The ability to create an immersive environment, visualise the proposed end product, make changes and see the revisions in real-time - these are going to significantly reduce design times, create efficiencies in the design process and improve the customer experience.