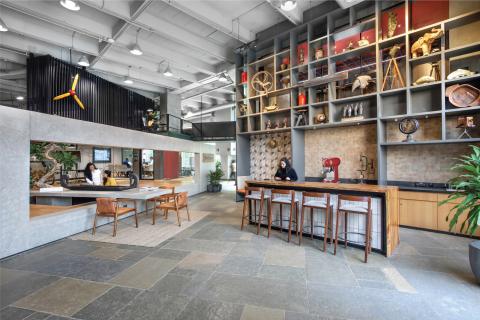 Workplace amenity essentials in a post-pandemic world
Workplace amenity essentials in a post-pandemic world
Last modified: 26 september,2023
Remember those days when your calendar would have office lunches and yoga sessions with friends penciled in between client meetings and brainstorming sessions? Today with most of us working from home, the calendar might still have those meetings and work calls, but it's getting tougher to squeeze in a watercooler conversation, a fitness session, or even just a pause in between.
It's no wonder then that organisational psychologists and wellness experts are now discussing the state of languishing, which The New York Times is calling the dominant emotion of 2022. Burnout and health issues among employees are reaching an all-time high too, and organisations have to take deliberate steps to protect their people and help them thrive by designing workplace well-being into their culture, processes, and physical spaces.
There are various approaches that organisations can take to ensure that their workforce feels at ease, charged mentally, and stress-free when in the workplace. This calls for incorporating workplace design that accounts for spaces that provide amenities that are most necessary in a post-pandemic world.
The workforce today is looking for multi-faceted workplaces that cater to their working style, let them network, give them a sense of belonging, provide ample space to engage with each other, and areas that let them unwind, or interact with their intellectual cravings.
Some spaces that can help achieve the above are as follows:
1. Work cafes
Transitioning back to the workplace, employees are sure to crave some of the home comforts that they had grown accustomed to. The cafeteria or pantry can be the perfect answer to these needs. The vibe in these spaces can be cozier and much more casual than in the zones that are strictly meant for work. This is where you can consider putting in some cushy chairs, glitzy bar stools, soft lighting, lots of greenery — and perhaps a comfy sofa in one corner with a wide-screen television where people can gather around for matches or movies. Further, this gives them an opportunity to interact with more people, and often get inspired by impromptu conversations. Furthermore, many organsiations are making it a point to incorporate an array of beverage and eatery options with biodegradable cutlery options - just some intricacies that will make your workforce happy and proud.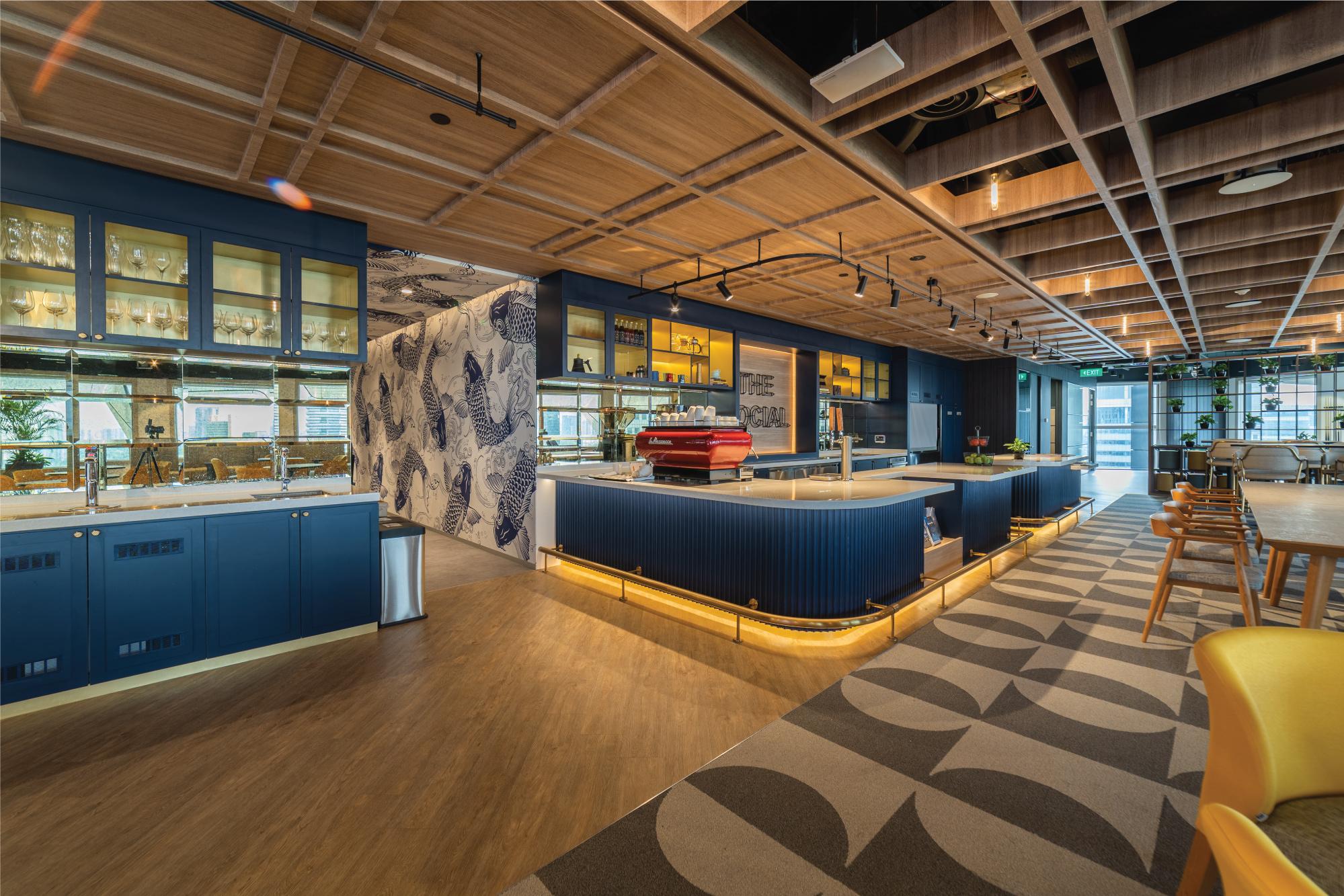 This is reflected in the Hilton office through a truly elevated  F&B experience. Unlike just any office pantry, this workspace houses a café where employees can really relax and unwind. There is a top-of-the-range coffee bar, where a barista serves up anything from frothy cappuccinos to free-flowing cold brew on tap. The tables are arranged in cosy clusters, which lets people chat and bond as they enjoy their brew. Just because they are at work doesn't mean employees have to settle for a less-than-perfect gastronomic experience. The pantry counter conceals induction stoves that enable the café staff to put up restaurant-style buffet stations serving lip-smacking hot food. For quicker breaks, employees can head to the micro-kitchen shop to grab some healthy fruits, juices, and snacks.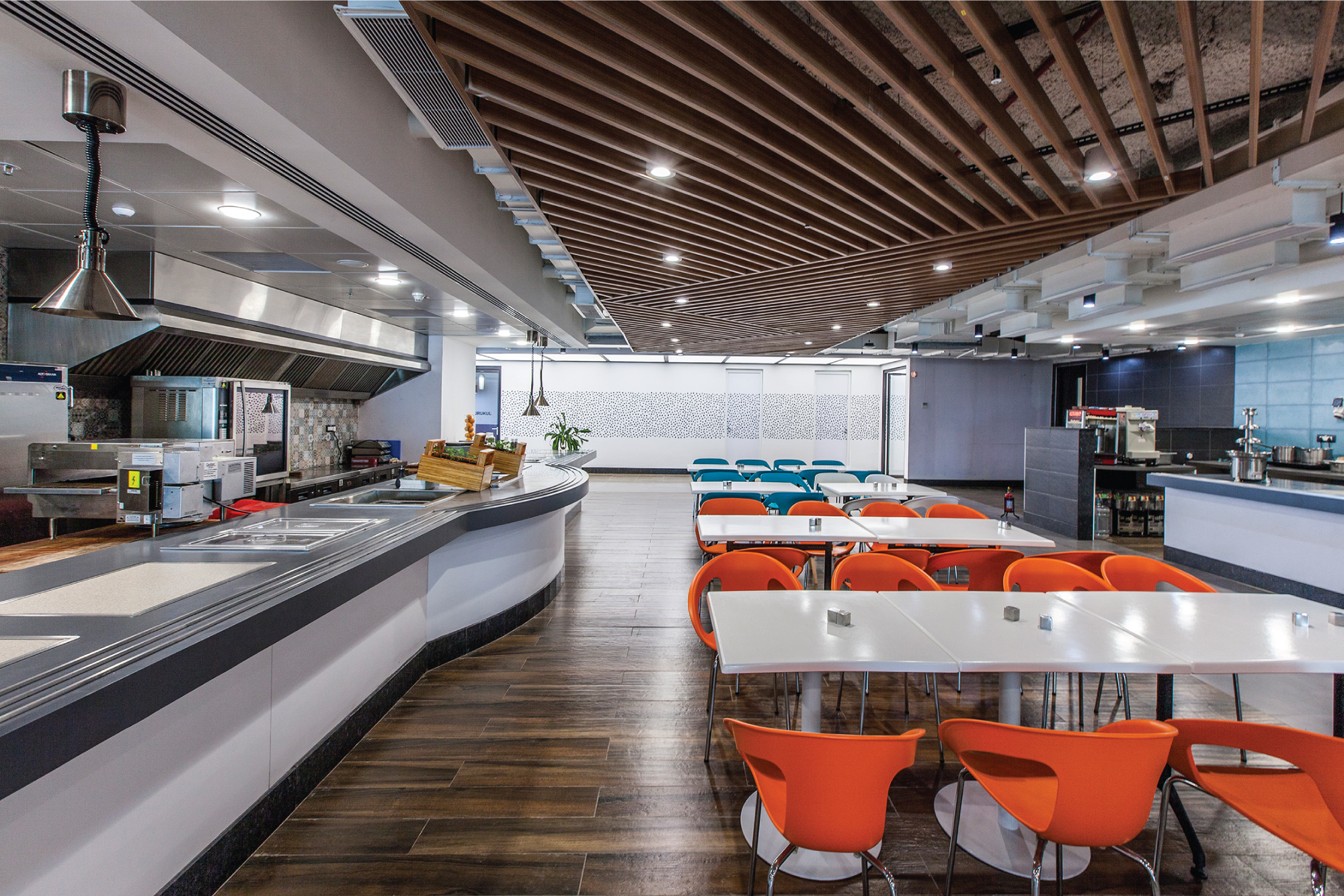 As a place associated with amenities and comforts, multi-sensory experiences play a huge role at LinkedIn's Bengaluru office. The aroma of brewing coffee, the gentle hiss of the milk frother, the sight of fresh baked goods lined up at the counter, or the tactile experience of sinking into a soft chair can all be leveraged to soothe people's senses and put them at ease, even if they're just using the space for a quick coffee break.
2. Productive pockets & collaborative neighbourhoods
Human-centric workplaces that put employees at the forefront are the biggest cushion we have to address well-being and burnout. Leading organisations today understand the importance of the balance between individual working spaces and collaborative spaces. Therefore, workplace design that incorporates productive pockets and collaborative neighbourhoods in the right ratio becomes imperative. Cabins or rooms that give employees privacy to channelise focus, and neighbourhoods that make engagement and teamwork seamless have a lasting impact on employee creativity and productivity.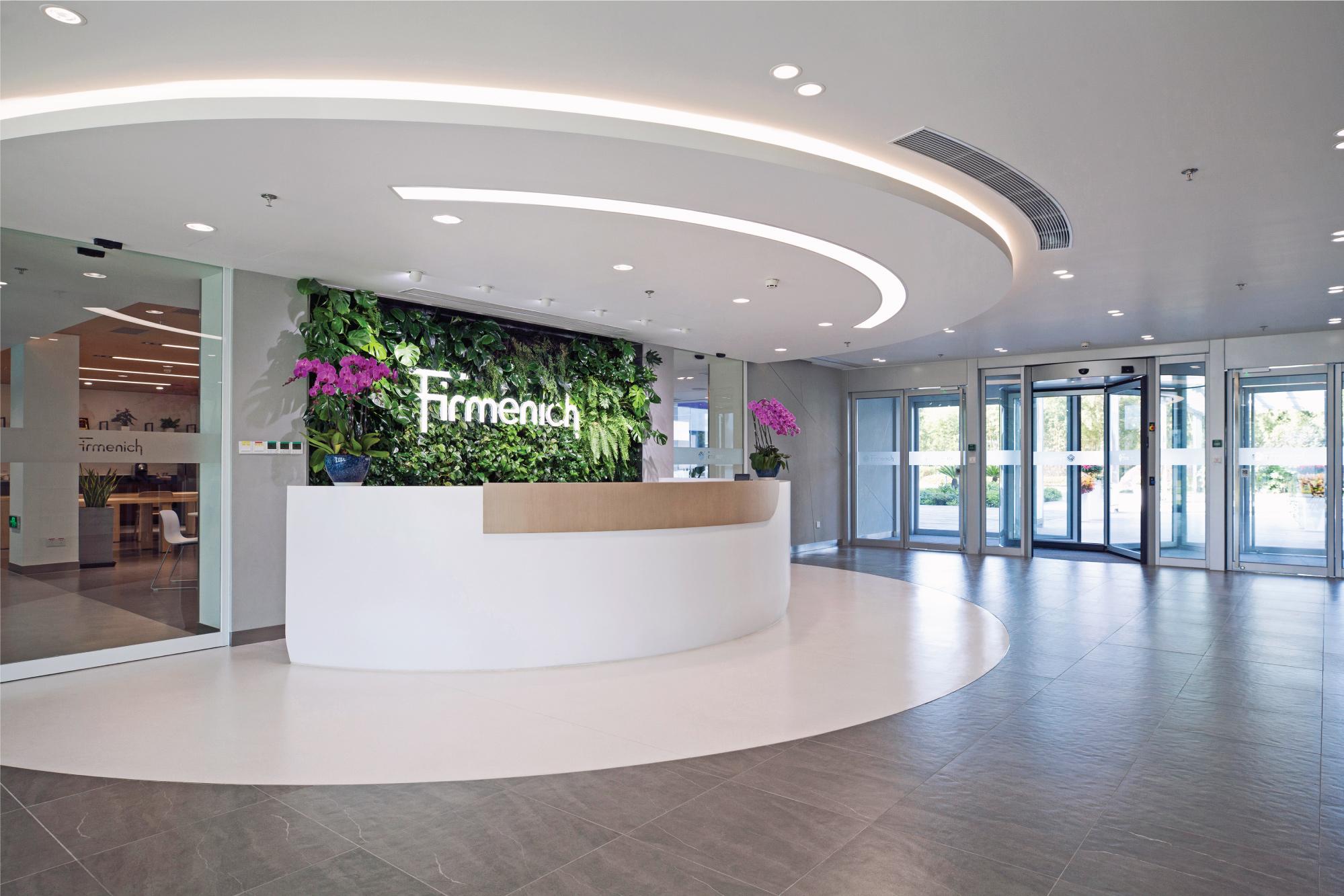 For instance, in the case of Firmenich, one of the largest companies in the field of aromatics, we developed a workspace comprising collaboration-oriented meeting spaces and focused lab areas, aside from multi-functional spaces for other activities like training and user research. All this was done while also addressing safety, hygiene, and air circulation management.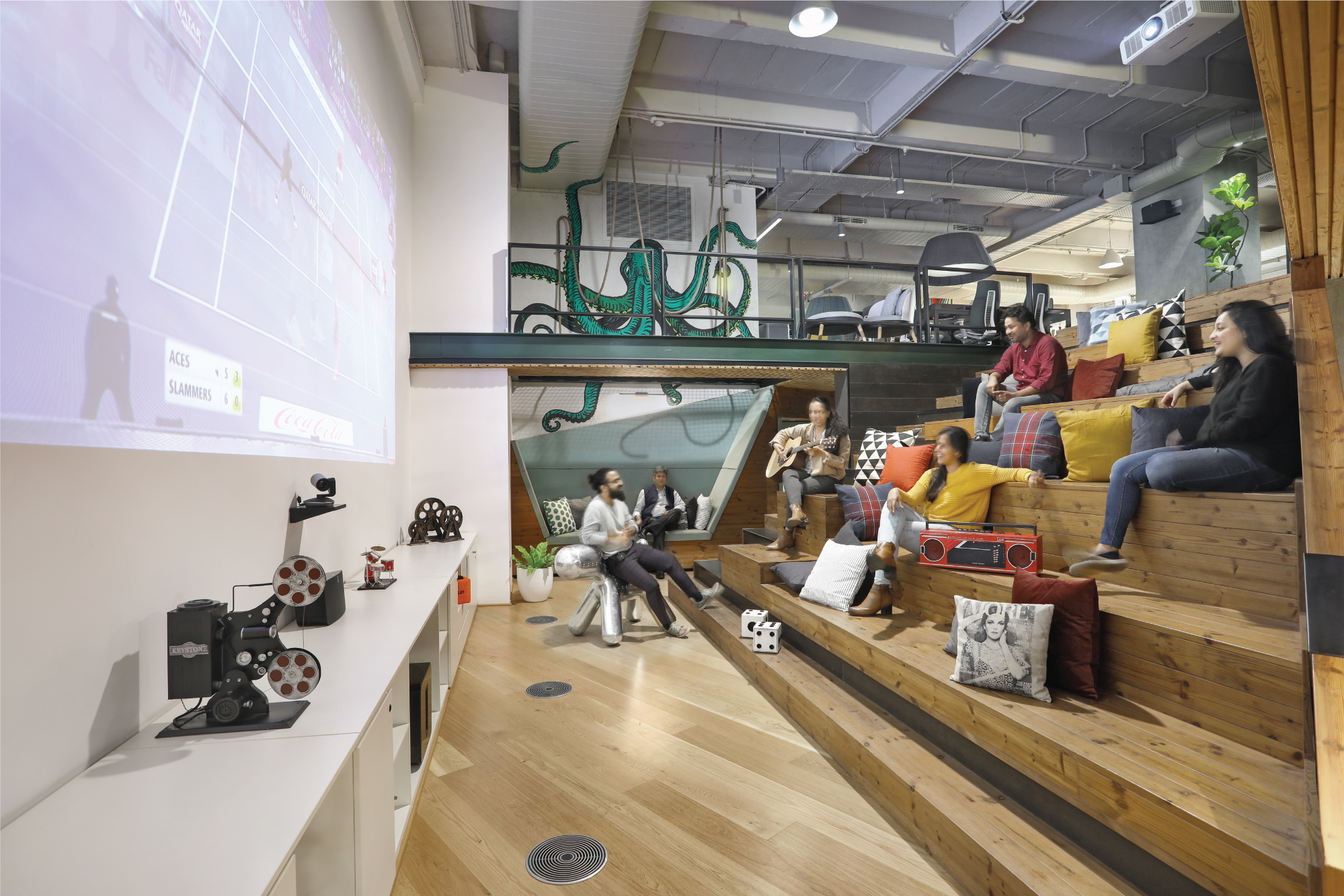 Space Matrix  [β] Labs Cascading Mindvalley, for instance, is a step seating area that acts as a zone for our team to connect over tennis matches, old classic movies, and more. 
3. Recreation Areas
Recreation areas do more than just help employees relax. They encourage employee engagement at a more personal and casual level, and sometimes even help them channelise their anxiety or work saturation into something productive.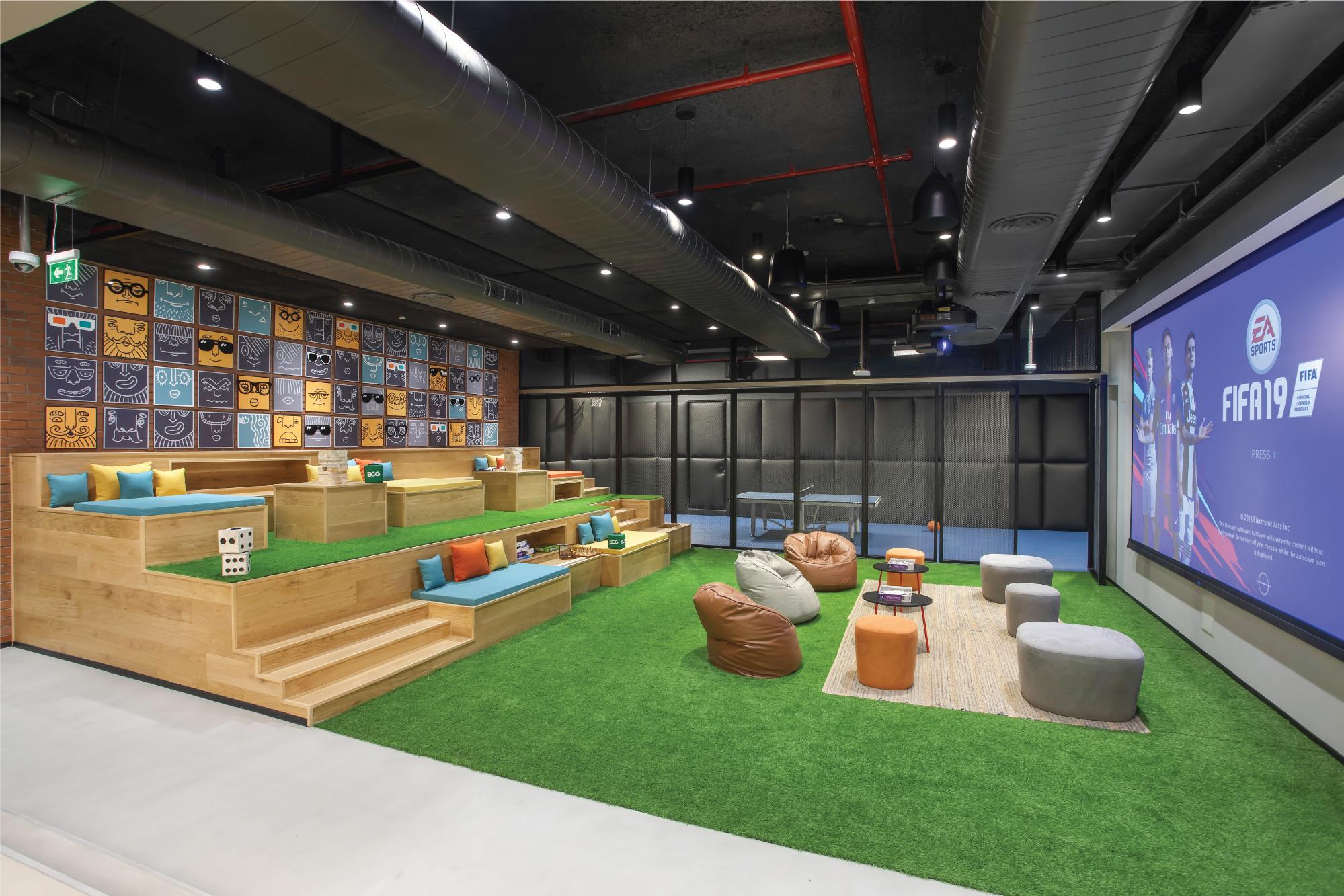 Work aside, the BCG office also makes space for recreation, enjoyment, and social interactions. Over at the recreation area, you can't miss the atmosphere of fun and frolic. You may see some employees here already, enjoying a spot of table tennis or pool, while others sit at the stepped area, laughing, chatting, and playing a board game. A giant screen on one wall means that post work, this space gets transformed into a theatre to host movie nights for the team.
Apart from providing your workforce with various spaces that bring them comfort, it is also important to invest in the nitty gritty and details when it comes to workplace design. Landscaping, adding natural elements of light and water, and bringing an aesthetic appeal with biophilia that is known to have calming effects on people are also some of the ways to elevate the employee experience. The experiences which let your workforce adapt to change seamlessly and give them a sense of comfort are absolutely essential for the growth of employees as well as your organisation.
Are you Interested in embracing this new direction that modern office design is taking? Let's talk.